Welcome to Holy Family
Welcome to Holy Family's website!!!  We are delighted that you are visiting us in cyberspace, but would love to have you visit us in person here in South Pasadena!  As a parish, our abiding motto is "All Are Welcome"
We try our best to make sure that everyone who walks into our parish feels that they have come to a place which embraces them. I hope that you too will feel the warmth of our welcome when you visit us, especially if you have been away from the Church for a while or are putting an exploratory toe in Catholic waters!
Throughout this year, we will continue to explore ways to live out our discipleship in community through grace, gratitude, generosity, and mercy. When viewed as a trio of words, they capture the essence of a Christian lifestyle:
Grace—spending time in prayer, personally and communally, allowing the grace of God to work through us and transform us.
Gratitude—placing our gifts and talents at God's service in and through the Church, as a grateful response to all that God has given us.
Generosity—sharing our material and financial resources in charity out of compassion and as a faith response to the needs of others.
Mercy—experiencing God's mercy, and extending God's infinite mercy to all we meet.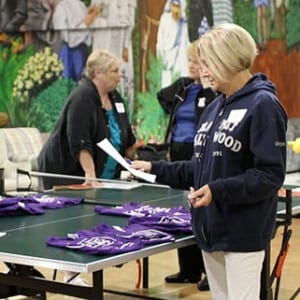 If you are new to the parish, let me give you a snapshot of who we are. Above all, we are a community of love in Jesus Christ, rooted in discipleship and alive with the Holy Spirit. We strive continually to respond to the ever changing needs of the People of God to help each person grow in faith and to reach out to those in need. In 2010 as part of the process of developing our Pastoral Plan, our parishioners identified the values which are most important to our parish, which will give you a sense of the kind of community Holy Family is:
We are SPIRITUAL —celebrating and embracing the rich prayer and sacramental traditions of our Catholic faith.
We are WELCOMING —extending genuine hospitality to all, visitors and parishioners alike, offering the hope and peace of Jesus Christ.
We are COMPASSIONATE —sharing our gifts with local and global communities.
We are COMMUNITY —supporting the faith and life journeys of all who seek to walk with Jesus Christ.
We are ALIVE —calling all to ongoing conversion through the Holy Spirit, supported by inspired preaching, teaching, lay leadership and volunteerism.
You can read our Pastoral Plan, which will guide the focus of the parish for the next few years, by clicking here pastoral plan.pdf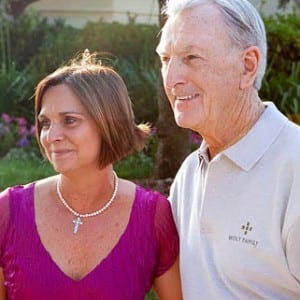 If you come and visit us on a Sunday, take time to stop by the Welcome Center which you will find in the Gathering Area under the tree in our plaza between 8:00 a.m. and 12 noon. Even if you can't join us in person, you can live stream the 9:30 a.m. Mass, and view or podcast the gospel and homily at the 9:30 a.m. Mass anytime.
I'd love to hear from you if you have comments or questions about Holy Family. You can email me directly at ctortorelli@holyfamily.org or call me at 626.403.6110.
Whether you live near or far, we hope that Holy Family can be part of your spiritual journey!
Blessings,
Cambria Tortorelli
Parish Life Director