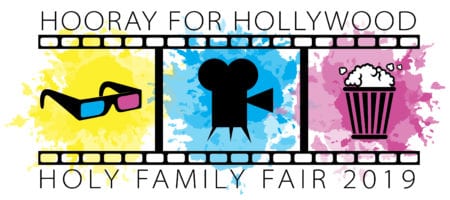 Saturday, October 12, 12:00 p.m. to 9:00 p.m.
Sunday, October 13,10:30 a.m. to 7:00 p.m.
Come for the rides, food, games, raffle and BINGO!  Stay for the fun, entertainment and community!
Volunteer!  Help your parish and have a blast.  Two hour shifts available sign-up here. 
Donate a baked good for the sweet shack!
Exciting new ride this year – the SCRAMBLER!!!!!!!!
And of course, we will have the beloved rocking Pirate Ship too!

Games- Animal toss, Ball roll, Bank shot, Bushel basket, Can smash, Cornhole pro, Lollipop tree, Pop'em, Super duck pond, Criss-Cross basketball game, Skee ball (inflatable) , Toy Story jumper (inflatable – for young children), Cross Training obstacle course (inflatable), Money booth,  Jail, Face, Nail & Hair "painting, Pinewood Derby, PRIZE Booth
Food – All the faves!  Mexican, Italian, Pizza, Hot dogs/hamburgers, Chinese Chicken-salad, Cotton Candy, Popcorn, Snow-Cones, Churros, Pretzels, Sweet Shack (ice-cream, cakes, cookies and more), Cold soft drinks
BINGO – Enjoy some great BINGO while sitting in the wonderfully air-conditioned Connolly hall, wonderful prizes throughout the weekend.  We could use some BINGO callers and volunteers – interested? Please contact Diana Ramos.
Entertainment!   Back by popular demand – don't miss "The Snipes" on Saturday and Sunday evening! And interactive, roving entertainment throughout the fair – balloon art, juggler on stilts, strolling magician, bubbler!  A Hollywood themed selfie booth for you and your friends/family to capture this happy time. "Cake walks" on the hour, CONFETTI EGGS, and more, stay tuned!
Beer Garden (adults only) – stay refreshed and hydrated by hanging out in the Beer Garden with friends (beer, wine and margaritas), watch a great game and enjoy a hot pretzel too!
Raffle- could you use $5,000?  Then be sure to buy a raffle ticket – only $2/ticket, look for opportunity in the mail or come to the Pastoral Center.
Fair Sponsorships/Underwriting available.  Would you like to support the fair by sponsoring a booth or ride?  We'd be very grateful to you – see options here.
T-shirts – Great gray t-shirts with the fabulous Hooray for Hollywood logo – fun for the whole family.  Okay to wear to Holy Family School P.E. as well.  Look for them on sale after Mass on Sunday as we get near Fair Time – and at the event.
This event is brought to you by Parish Volunteers.  We'd love to have you on the Team too – for more information, please contact Mary Schimmoller, mschimmoller@holyfamily.org or 626-403-6113.
| | | |
| --- | --- | --- |
| Beer Garden | Erik | Contreras |
| | Sam | Contreras |
| | | |
| Entertainment /Décor | Michelle | Bonoan |
| | Melissa | Firestone |
| | Stephanie | Scott |
| | Sam | Contreras |
| | | |
| Operations | Leti | Marquez-Molina |
| | | |
| | Hugo | Molina |
| | | |
| Procurement | Vanessa | Alvarado |
| | Nicole | Mihalka |
| | | |
| Raffle | Brent | Honore |
| | Onica | Cole |
| | | |
| Sponsorship | Kathleen | Turknette |
| | | |
| Volunteers | Diana | Ramos |
| | | |
| Advisory/Set-up/Etc. 🙂 | Rob | Williams |
| | Lary | Chiles |