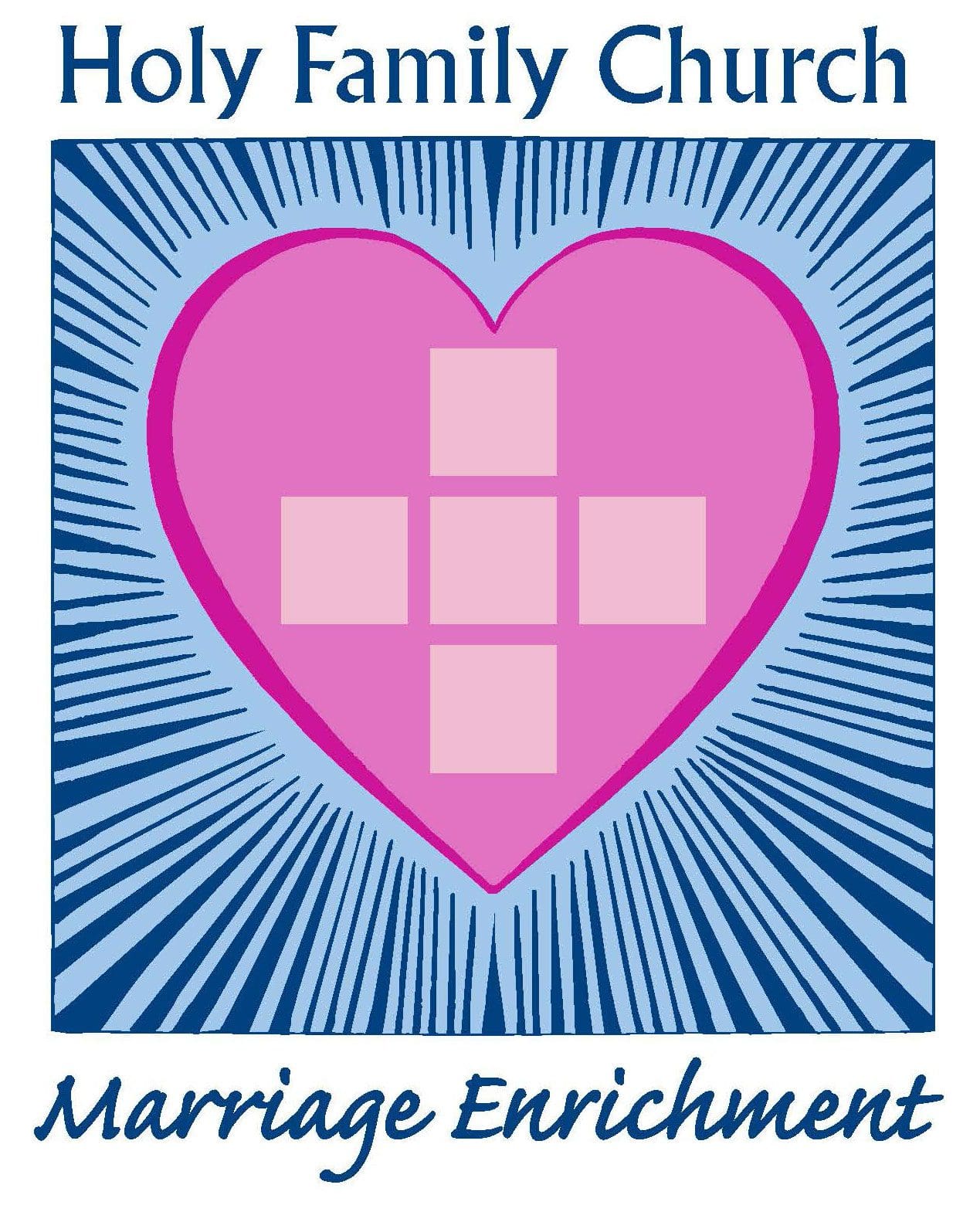 Holy Family is deeply committed to the health and well-being of all of our parishioners, including married couples. There is a new corner in the Community Life section of the bulletin which provides information and inspiration for our married couples, no matter the age or stage. For more information about Marriage Enrichment at Holy Family, please contact Cambria Tortorelli at (626) 799-8908 or ctortorelli@holyfamily.org
Tuesday, October 16
Join Us For An Inspiring Evening!
The Mystery of Your Marriage as Sacred
Led by the dynamic Fr. Jim Clarke, this workshop will unpack and explore a spirituality of marriage that is transformative and meaningful. Beginning with a perspective on the differences between men and women, we will then move towards ways and means of enhancing the unitive possibilities in a married relationship. With an extensive academic background in the fields of spirituality, adult education, counseling, ritual and depth psychology, Fr. Jim Clarke currently serves as Director of Evangelization for the Archdiocese of Los Angeles and Adjunct Professor of Spiritual Theology at Loyola Marymount University.
5:00 p.m. – 10:00 p.m. at Holy Family Church
$25 per person; Dinner Included
RSVP to Mary Hatton mhatton@holyfamily.org or 626.403.6138
Weekend of November 17 & 18
"Getting the Love You Want" Workshop
Based upon the celebrated work of Dr. Harville Hendrix, be a part of this transformative weekend for couples at Holy Spirit Retreat Center in Encino.
For dates and more information, go to:  www.laimago.com
Marriage Encounter Weekends & Info
Holy Family Parishioners and Representatives
Theresa & Ed Monakil
edresa888@gmail.com OR  www.WWME.org
Married couples of all ages and stages can benefit from a weekend away. Join millions of couples worldwide who have learned how to keep their marriage vibrant and alive.  On a Worldwide Marriage Encounter weekend, you can make the connection!   Marriage Encounter is 44 hours in which married couples can get away from jobs, kids, chores, and phones – and focus only on each other.  If you'd like greater depth, growth, and enrichment in your relationship, you'll like the difference a Worldwide Marriage Encounter weekend can make!
Weekend of October 19 – 21
Contact Mike & Veronica Sasaki
(626) 765-4305 or apply online at sacramentallove.org.
Weekend of November 9 – 11
Contact: Carlos & Linda Martinez
Carlos.linda.martinez@wwme.org
(424) 348-0003