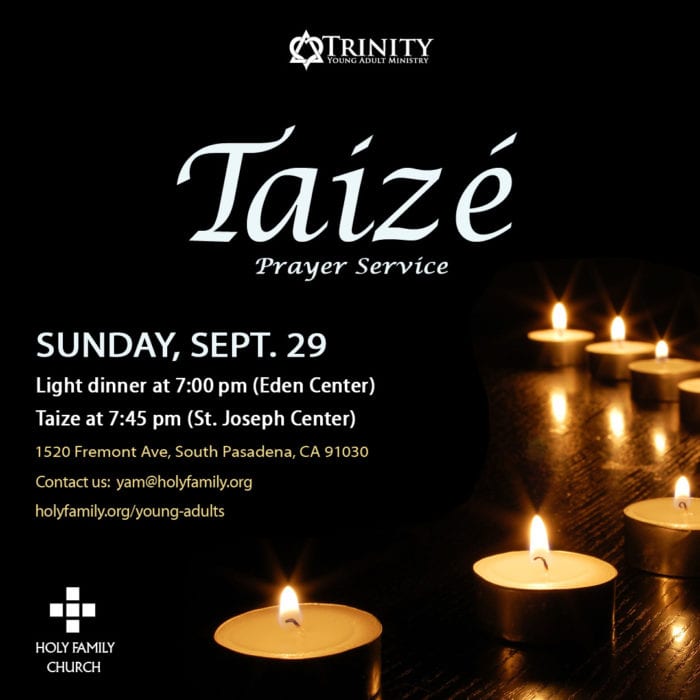 Join Trinity for one of the three Taize prayer services we offer throughout the year.  The evening will focus on the readings of the day and offer a beautiful candlelit environment around the cross as we pray through easy-to-follow chants, live music, reflective questions, and moments of silence.
A light dinner will be offered in Holy Family's Eden Center (1520 Fremont Ave) beginning at 7:00 pm, followed by Taize in the St. Joseph Center (1524 Fremont Ave) at 7:45 pm.
For more information on the origins and practice of Taize prayer, see the website for the Taize community in France.
Invite friends and family using our Facebook event and Instagram!
For more information, contact Marisa Moonilal at yam@holyfamily.org or 626-403-6149.