Mission Statement
Trinity Ministry seeks to help Holy Family Church become a loving, spiritual home for young adults and young families.
We are single, engaged, married, divorced, or widowed and in our 20's, 30's, and 40's. We are young professionals, parents,  graduate students, single parents, artists, and workers. We represent many cultures and socioeconomic groups.
We empower one another through spiritual, communal and leadership formation as we help the parish become a community of beloved disciples reaching out to those in need.

Our regular programs include monthly masses that are young-adult friendly, followed by "The After Mass" (see below). Other quarterly or yearly events provide opportunities for fellowship, service, and spiritual growth.
Below are some upcoming events.  We hope you can join us!
For more information or to be added to our mailing list, please contact us at yam@holyfamily.org or use the form below (scroll to bottom).
---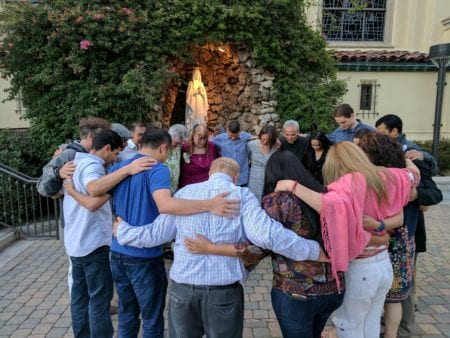 YOUNG-ADULT FRIENDLY MASS EVERY 2nd SUNDAY @ 5:30 PM and…
THE "AFTER MASS"
Engaging activities that build community & faith after the 5:30 PM mass every 2nd Sunday, usually in Holy Family's St. Joseph Center (1524 Fremont Ave, across the street from the church)
~April 8, 2018~
~May 13, 2018~
~June 10, 2018~
~July 8, 2018~
~August 12, 2018: "The Spirituality of Work" (Guest speaker: Douglas Leal)~
~September 9, 2018~
~October 14, 2018: Trinity at the Holy Family Fair!~
~November 11, 2018~
~December 9, 2018~
Stay tuned for more information about each night as the date approaches!
---
CONNECTING BEYOND MASS
Creative experiences of fellowship, prayer, & service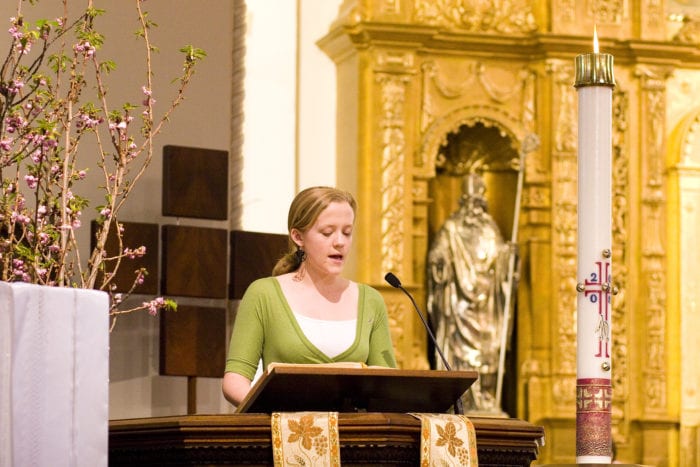 Serving & Growing Together – LECTORING, Trinity Committees, & MORE!
The church needs your gifts and skills! For more information about what's involved in being a Trinity committee member or co-chair, please see our UPDATED "2018 Committees" document.
Not ready or able to join a committee right now?  That's okay!  There are plenty of other ways to get involved: one-time event leading, the environment team, the food team, fundraising, music, being an adult mentor (50 years & older), and LECTORING AT MASS.
If you are interested in serving and growing in ANY of these ways, please sign up HERE!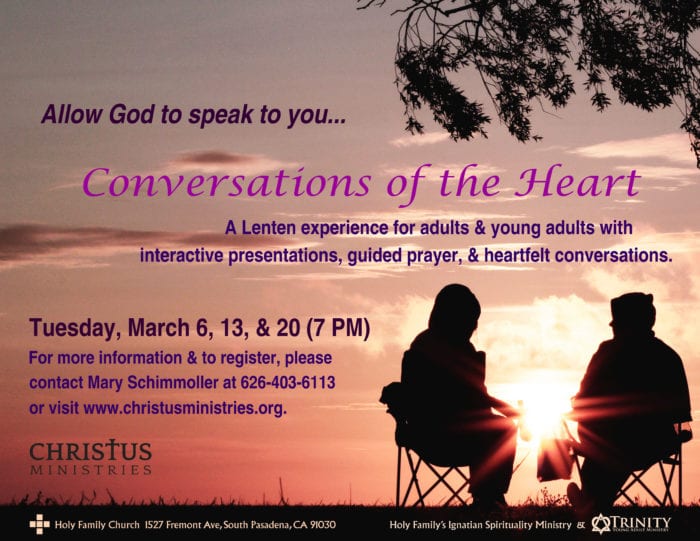 Conversations of the Heart – March 6, 13, & 20 (7 PM)
Do you long for a way of relating to God that is more personal, real, and meaningful?  Treat yourself this Lent with an experience of prayer and community that allows God to speak to your heart in surprising, intimate, and freeing ways.
These 3 evenings of prayer for young adults and adults are facilitated by members of Holy Family Church and Fr. Tri M. Dinh SJ. Each session includes an interactive presentation, guided prayer, and heartfelt conversations with practical applications for daily life. While it is highly encouraged to attend all three nights, it is not required.
For more information and to register, please visit the Conversations of the Heart page of the Christus Ministries website or contact Mary Schimmoller at (626) 403-6113.  (Co-sponsored with the Ignatian Spirituality Ministry & Trinity Ministry at Holy Family Church.)
---
 CONNECTING BEYOND HOLY FAMILY
Other ways to grow in faith & fellowship with the young adult community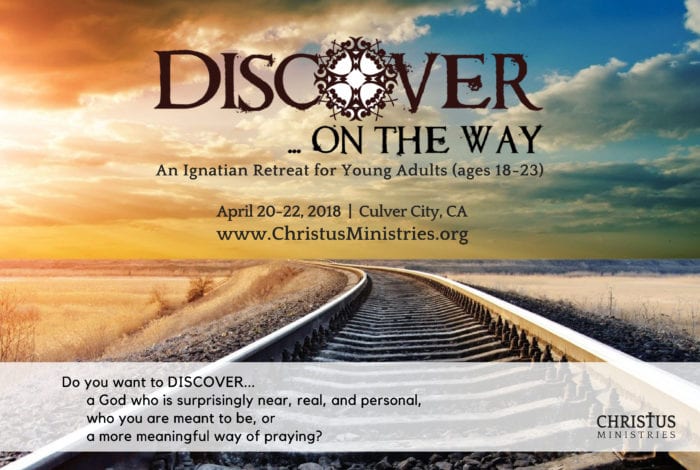 For more information on the Discover Retreat and to register, please visit the Discover page of the Christus Ministries website.
Caritas is a retreat experience that has helped over 1,700 (including many in Trinity!) explore God's love and voice in their lives through relationships with those around them. 
This Catholic retreat, grounded on Ignatian spirituality, will be guided by Fr. Tri M. Dinh, SJ, a number of Jesuits, and lay ministers of 
Christus Ministries
. It is open to all.  
For more information and to register, visit the retreat webpage
.  Registration opens 
February 21
.
Christus Ministries: An Ignatian-based ministry that helps bridge young adults and the church through a variety of events and services (retreats, faith sharing, leadership formation, service, etc.).
LA Archdiocese Young Adult Ministry: Check out what's being offered on the archdiocesan level, including service opportunities and special events.
San Gabriel Region Ministry with Young Adults: There are lots of opportunities offered throughout the region!  See what else is going on with other parishes, ministries, and groups.
---
Contact Information
Contact Marisa Moonilal (Young Adult Ministry Coordinator) at yam@holyfamily.org (or use the form below) for more information and to get connected.  You can also follow us on Facebook and Instagram, as well as reach us at 626-403-6149.