Lenten Prayer for the Third Week of Lent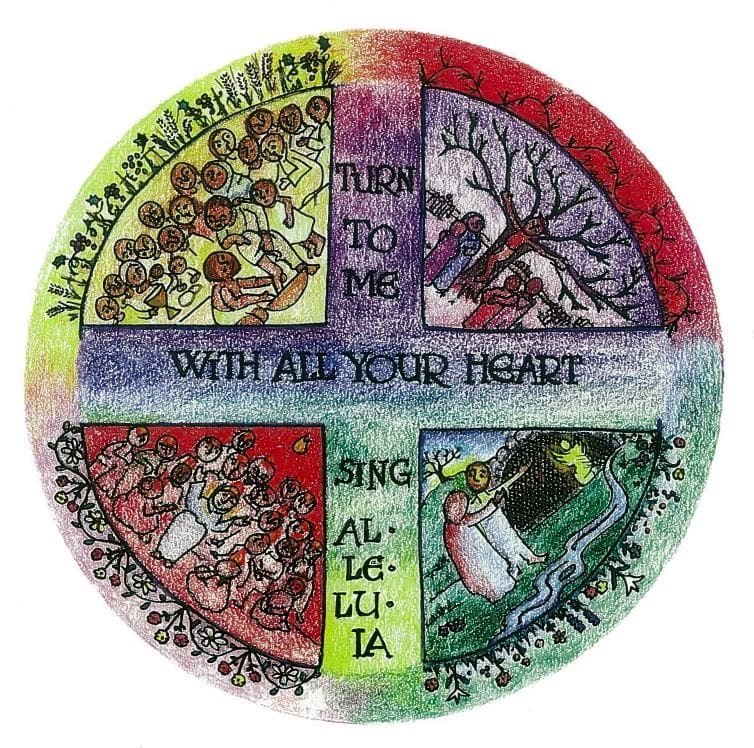 Discovering Kinship
Gather in your Living Room, gather a few photo albums or your smart phone with photos of your kin.
Prayer leader: Let us pause for a moment and remember that we are loved by a God who is love. Let us pray…
In the name of the Father …
All: Amen.
Turn on some soft music. Perhaps visit our Spotify playlist.
Look over the photographs for a few minutes. As you glance at your photos, bring your kin into prayer. End this part of the prayer with this petition.
Let us pray…Dear Heavenly Father/Mother we thank you for your everlasting love. … We pray that you would help us to be kind to one another, showing each other mercy, forgiveness and understanding. Help us to share the love you've so generously shared with us. As a family may we treat each other with compassion.
Head to the kitchen and grab some water and or snack. Through your home, consider all the people who helped to make this dwelling place and all the many gifts you have within your home. There are builders, painters, house cleaners, food producers, transporters, and the list is endless. Take a moment and pray in thanksgiving for all those who helped to make your dwelling a home, all who help you keep your home vibrant and safe, all those who help you have the food and other supplies that you need.
A reading from St. Paul's Letter to the Galatians. (3:24-29)
For through faith you are all children of God in Christ Jesus.
For all of you who were baptized into Christ have clothed yourselves with Christ.
There is neither Jew nor Greek, there is neither slave nor free person, there is not male and female; for you are all one in Christ Jesus.
And if you belong to Christ, then you are Abraham's descendant, heirs according to the promise.
The word of the Lord.
Savor these words and your reflections on all those who make up your kin and your extended earthly family.
End by singing or praying the Prayer of St. Francis
Lord, make me an instrument of thy peace.
Where there is hatred, let me sow love,
Where there is injury, pardon;
Where there is doubt, faith;
Where there is despair, hope;
Where there is darkness, light;
And where there is sadness, joy.

O Divine Master, grant that I may not so much seek
to be consoled as to console,
to be understood as to understand,
to be loved, as to love.

For it is in giving that we receive,
It is in pardoning that we are pardoned,
and it is in dying that we are born to eternal life.