FRIDAYS AT 7:00 P.M. PST, VIA ZOOM
"Lucis" means "light" and comes from the Latin verb "lucere" meaning "to shine". Each Friday during Lent Holy Family will have a powerful and enlightening presentation by well-known national and local speakers. You can register by going to eventbrite.com and searching for the title of the talk or click the hyperlink below.
If you missed the presentation, click the title to see the presentation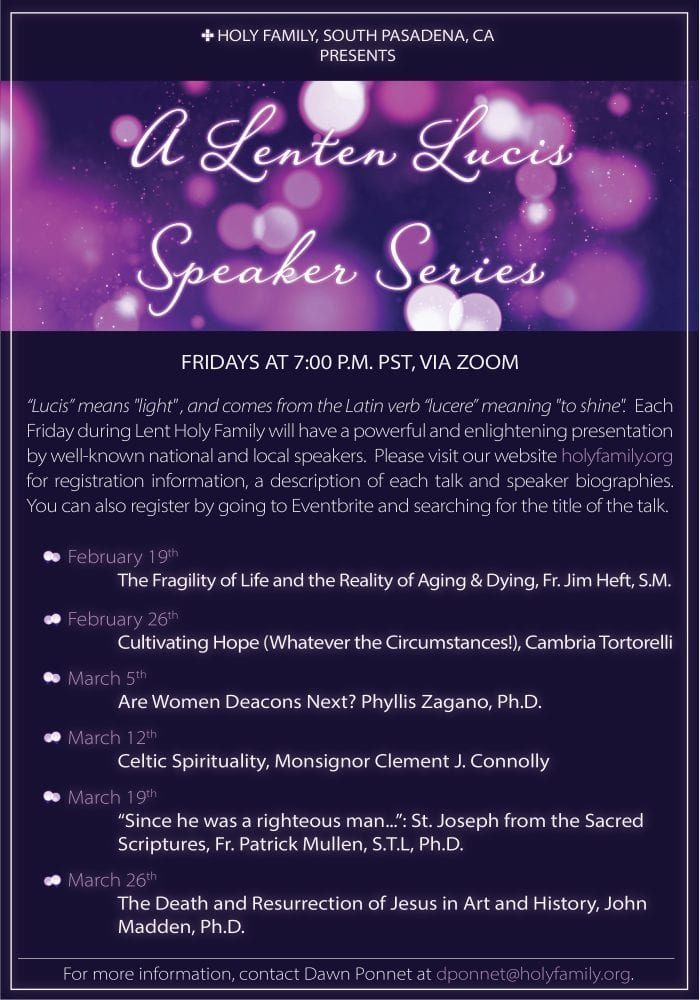 For more information, contact Dawn Ponnet at dponnet@holyfamily.org.