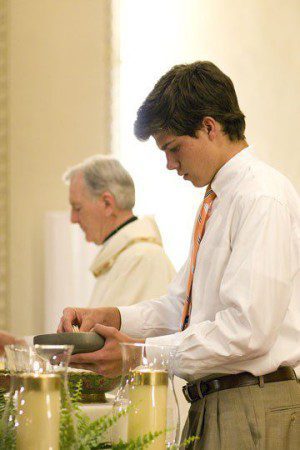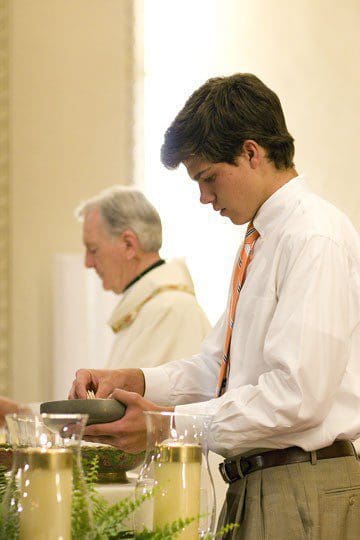 "As each one has received a gift, use it to serve one another as good stewards of God's varied grace." (1 PT 4:10). Good stewardship is discipleship in action. The Stewardship Committee at Holy Family Church decided in the first part of 2010 to change the name of the committee to the Discipleship Committee—to stress the need to integrate discipleship with stewardship by incorporating Grace, Gratitude and Generosity into our daily actions.
Grace, Gratitude and Generosity, the 3 G's, capture the essence of a disciple. We are all invited to walk with Jesus as his Beloved Disciples—spending time in prayer (Grace), sharing our gifts and talents as volunteers (Gratitude), giving generously to support the church and its ministerial and outreach programs (Generosity).
As good Christians, we are all called upon to serve as stewards of God's bountiful gifts. These gifts are usually viewed as the "treasure" we receive, but we must also include the two important pieces of "time" and "talent". If we focus on time and talent, treasure will follow.
As we continue onto the third year of the Discipleship Committee, we focus on Believing As A Beloved Disciple. The three subgroups of the Discipleship Committee, the Grace, Gratitude and Generosity Subcommittees, continue to meet to define ways of achieving their goals.
Each subgroup meets to discuss ways to promote prayer, volunteerism and gift-giving, and all come together every month or every other month in the Pastoral Center, usually late in the afternoon. These are the members of each subcommittee who together form the Discipleship Committee:
Grace— Jessica Korzenecki, Dawn Ponnet, Henry Provencio, Cambria Smith
Gratitude—Mary Schimmoller
Generosity—Diane Collison, Sally Hinckley (Chair), Jane Lee, Theresa Shaw, Cambria Smith,
The Chairperson is appointed by the Parish Life Director and serves for a term agreed upon between them.