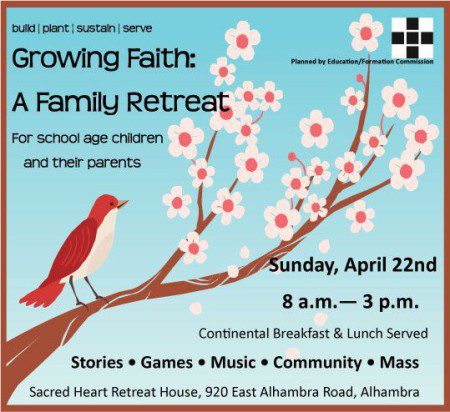 Growing Faith: A Family Retreat for School Age Children and Their Parents
Please join us as we build, plant, sustain, and serve one another through our faith.
Families will experience activities, stories, games, music, community, fellowship, and mass.
Sunday, April 22nd from 8 a.m. to 3 p.m. – $20 per person (includes continental breakfast and lunch)
Sacred Heart Retreat House, 920 E Alhambra Rd, Alhambra
For questions or to RSVP, call or email Erin Maloney at 626.222.8081 or erinmaloney@earthlink.net.