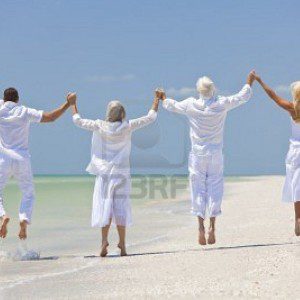 Mission Statement
The Fifty Plus Club exists to provide an opportunity for the 50+ age group to enjoy faith-sharing, fellowship and service to the Holy Family community.
About Fifty Plus Club
This spirit-filled organization is committed to helping at parish events, such as the annual Parish Fair and St. Joseph's Table, and on a regular basis at the Giving Bank. Many of its members are part of "Friends Who Care," a parish group that assists at Holy Family funeral receptions. In addition to serving the parish, this lively, friendly group enjoys monthly social events, dinners out, game nights, and trips and cruises, and sponsors dances, a Continental Breakfast, and a bake sale during the year. The 50+ Club funds the Cardinal Timothy Manning Scholarship for a student at Holy Family School.
Join us to do good work and have a great time!
Meetings
First Thursday of the month, 1:30 p.m., St. Joseph Center
Contact
Julie Smith
President
e-mail Julie