Cancelled for 10/18.

 

GO DODGERS! 😉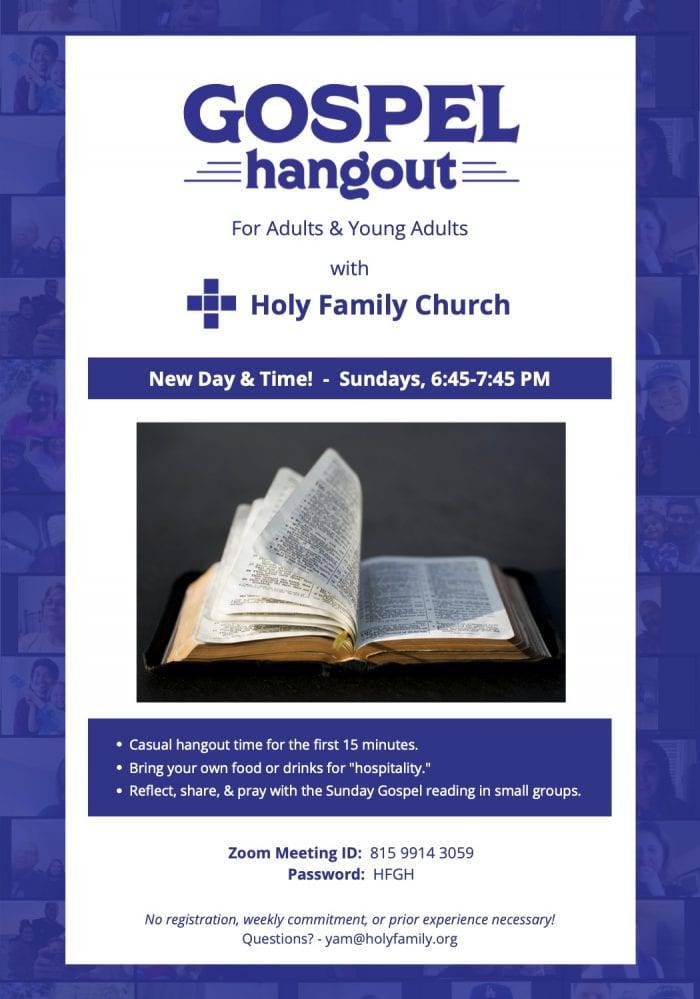 Join Zoom Meeting
WHAT IS GOSPEL HANGOUT?
An online Gospel Reflection process that connects the Gospel with life through prayer and small-group conversation using Zoom small breakout rooms.  It was developed by Bishop David O'Connell, along with San Gabriel Pastoral Region staff and the ADLA Office of New Evangelization.
GOSPEL HANGOUT IS NOT…
A scripture study. Rather, it uses a Gospel Reflection process (Lectio Divina for groups) that invites people to reflect on how Jesus in the Gospels is intersecting with their life at this moment.