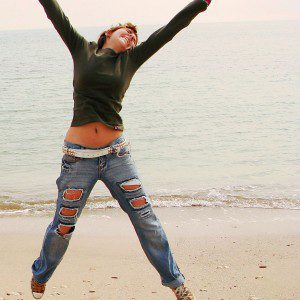 For you created my inmost being; 
you knit me together in my mother's womb. 
I praise you because I am fearfully and wonderfully made; 
your works are wonderful, 
I know that full well. -Psalm 139:13-14
"I could well have made human begins in such a way that they each had everything, but I preferred to give different gifts to different people, so that they would all need each other."  St. Catherine of Siena, Dialogue 7.
Do you ever wonder about the unique gifts God has given to you?  Does it cross your mind that perhaps you have "gifts" yet to discover, or that you don't have any "gifts" at all?
Are you at a "crossroads" in your life, your job, your relationships and not quite sure where God is calling you?  Would you like to get to know yourself and some fellow-parishioners in a deeper, more spiritual way? Or would you just like to connect more with serving opportunities in your church and your community?
If you answered yes to any of the above questions then you might seriously consider taking part in Holy Family's "Living Your Gifts".  In the words of a Pastor who has brought the "Living Your Strengths" to his parish:
"Living Your Strengths is not a program. It is a powerful tool that helps people to become familiar with their God-given talents and helps them determine steps for developing and offering their talents throughout the many aspects of their lives."
Holy Family's rendition of "Living Your Gifts" includes any or all of the following ($20 donation suggested):
The Catholic Edition of "Living Your Strengths" book which "includes an ID code that gives you access to the Clifton StrengthsFinder®, a personality assessment that reveals your top 5 talent themes."
A four week "connecting" workshop, consisting of a 1 ½  hour session each week, where you, along with others,  look at how your strengths have impacted your life or could be utilized to take you where you want to go in life and in your church.
An opportunity to further explore your gifts with a Holy Family or staff member who has been trained by Gallup to "coach" or "clarify" a person's special strengths.
It is easy enough to tell children "just be yourself" and perhaps share with them the story of the Tortoise and the Hare, encouraging them to be their "most tortoise selves" if that is indeed who they are, "rather than try to hop and run like a hare".   It is far more difficult for us to actually believe that of ourselves.  For many of us it is hard to imagine that God actually desired to make us exactly as we are and that we are worth loving just because He chooses to do so.   All He asks is that we love Him and others.
"Living Your Gifts" can help us appreciate our own unique beauty as well as open us to the different way others see and experience life.  Each of us is a different expression of God, all of us are the Body of Christ in the world.  Come and See.
Here's what some Holy Family parishioners have to say about "Living Your Gifts"
"The Living Your Gifts tool and subsequent discussions pointed out my strengths and allowed me to focus on how to build on them to better myself and find ways to help others." 
Linda Long
"The program is very exciting.  The accuracy of the strengths analysis was amazing, but the most enjoyable part of the process was sharing the process with others.  The result for me was a new-found appreciation for the 'strengths' of others."     
Fred S.
Living Your Gifts provided "Life-changing insight for me. I am very at peace with decisions I've made because I have an understanding of my strength themes." 
Denise C.
For more information or to register, please contact Mary Schimmoller, Director of Volunteers,  at 626.403.6113 or e-mail mschimmoller@holyfamily.org.