After 30 years of bringing the Eucharist, prayer, love and companionship to the elderly, sick and the dying through our Pastoral Care Ministry, Mary Ternan is retiring!
Mary, you will be dearly missed! Blessings and love in your retirement!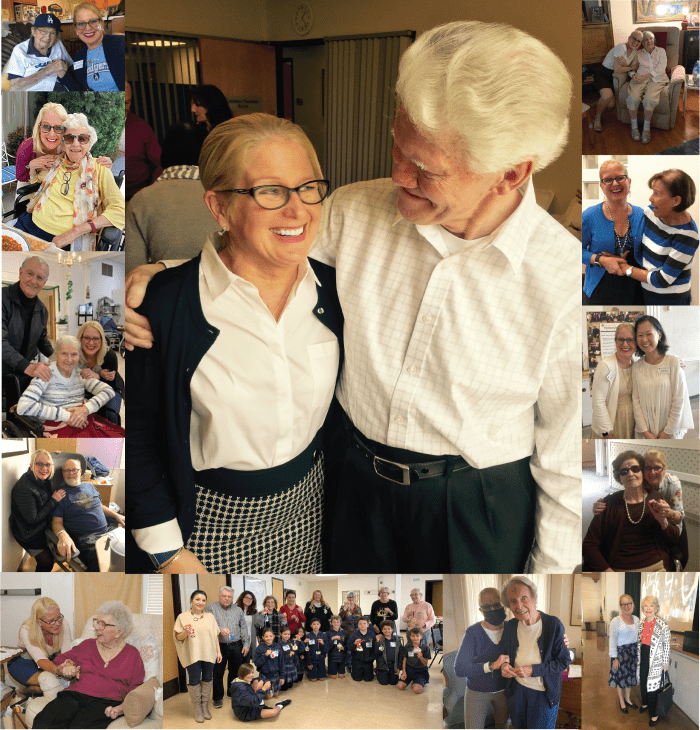 Dear Holy Family Parishioners,
I am writing to announce that I will be retiring from the parish on September 30th.  Since our youngest son's death in 2020, I have spent a lot of time thinking about the next phase of my life.  I have decided that it is time to work with our nonprofit, "Song for Charlie," as my journey has taken me on to this new and different path.
I want to thank you for supporting my ministry during my 30 years of service here at Holy Family Church. I reflect on my time as your Pastoral Care Director and, what a beautiful journey it has been! A true blessing in my life, as well as in my family's life.
What a gift it has been to be with our people – the elderly, sick and the dying – during life's most difficult times. I experienced countless "God moments" with our families, even in the most difficult circumstances. I know that our dear Lord has been guiding me through this most special ministry. I have been blessed to share the most sacred interactions and experiences of what it truly means to be a human, through the trials and the joys of life.
Working with our staff, Eucharistic ministers, volunteers and the Holy Family School teachers, staff, parents and students has been a joyous and rewarding experience. Our Parish community has been fully committed to this important ministry for decades!
I know I am leaving my successor, Mary Schimmoller, in very good hands.  She will share her passion, faith, and love for our seniors, the sick and all those associated with this ministry. Please welcome her and continue to support this beautiful ministry!
Finally, I want to thank my family for your constant love and guidance all these years.