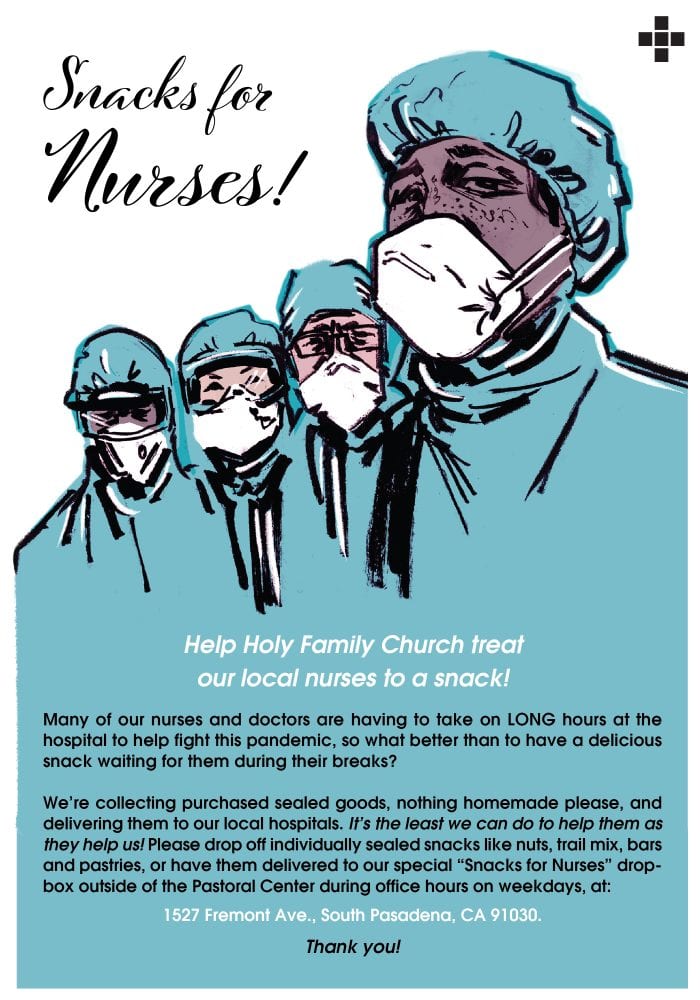 Help Holy Family Church treat our local nurses to a much deserved snack!
Many of our nurses and doctors are having to take on LONG hours at the hospital to help fight this pandemic, so what better than to have a delicious snack waiting for them during their breaks?
We're collecting purchased sealed goods, nothing homemade please, and delivering them to our local hospitals. It's the least we can do to help them as they help us! Please drop off individually sealed snacks like nuts, trail mix, bars and pastries, or have them delivered to our special "Snacks for Nurses" dropbox outside of the Pastoral Center, weekdays from 9:00 a.m. – 4:00 p.m.
Thank you!