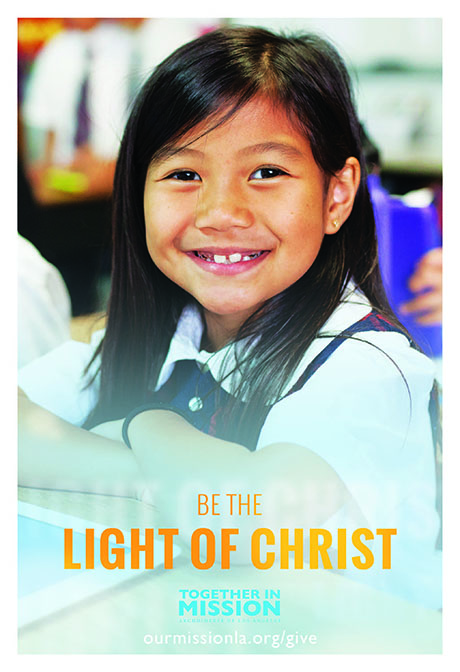 Together in Mission is the one appeal we make each year to help our poorest parishes and schools.
When you give to Together in Mission, you are bringing Christ's light—the signs of his love and his tender mercy—into the lives of our brothers and sisters who are hurting, who are broken, who are in need of healing.
We hope that you will join Archbishop Gomez this year in supporting our campaign and we thank you for your generosity.