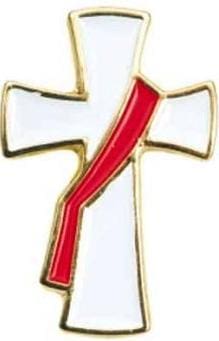 The January 5th Diaconate Formation Class was again held at the Alamany High School, Mission Hills. This class followed the usual format of Spiritual Direction, Morning Prayer from the Divine Office, a quiz, and lunch.  After lunch there was a prayer service, class instruction, concluding with Psalms written by our fellow class participants.
We thought we might explain how the quizzes are used as part of the diaconate process.
There are a number of quizzes given each of the five years of formation, two of which take place in the Aspirancy year. At the end of the year, as part of the end of year interview, we will be asked questions from the quizzes given throughout that year.
The quiz we just took focused on the Old Testament, Paying Attention to God, The Dogmatic Constitution on Divine Revelation, Together in Prayer and 101 Questions on the Bible.  All of these have been required reading for us over the past 90 days.
As one approaches the end of their final year of formation, there will be an interview which will include questions from all the quizzes given during formation. We estimate that there will be about 100 questions covering all the information presented over the past five years from which the final questions will be selected.
---
Update on the December blog post: Over 100 children attended Sore Feet Saviors Annual Christmas Party, which we wrote about last month, as well as their parents and caregivers. The children were overjoyed to now have a warm place to sleep and shoes that fit.
Our next class will be held on January 19th   in Mission Hills, followed by a Marriage Encounter Weekend January 25-27 (held in Encino), and then another class on February 2nd  , at Incarnation Parish in Glendale.
If you are interested in becoming a Deacon Couple, you are invited to attend an Information Day presented by the Office of Diaconate Formation.  Here you can meet the formation staff and learn more about the formation program.
Sunday, January 20, 2013 from 2:00 p.m. to 4:00 p.m. at St. John Chrysostom Parish, 546 E. Florence Ave, Inglewood, 90301
Sunday, April 14, 2013 from 2:00 p.m. to 4:00 p.m. at St. Maximilian Kolbe, 5801 Kanan Rd. Westlake Village, 91362
If you have any questions about the Diaconate, please ask us or send us an e-mail to wyb@wyb.com.  We greatly appreciate your prayers and support and will continue to keep you informed of our journey.
Candy & Jay Krueger,
Aspirancy Year, Deacon Couple Formation,
Holy Family Parish, South Pasadena