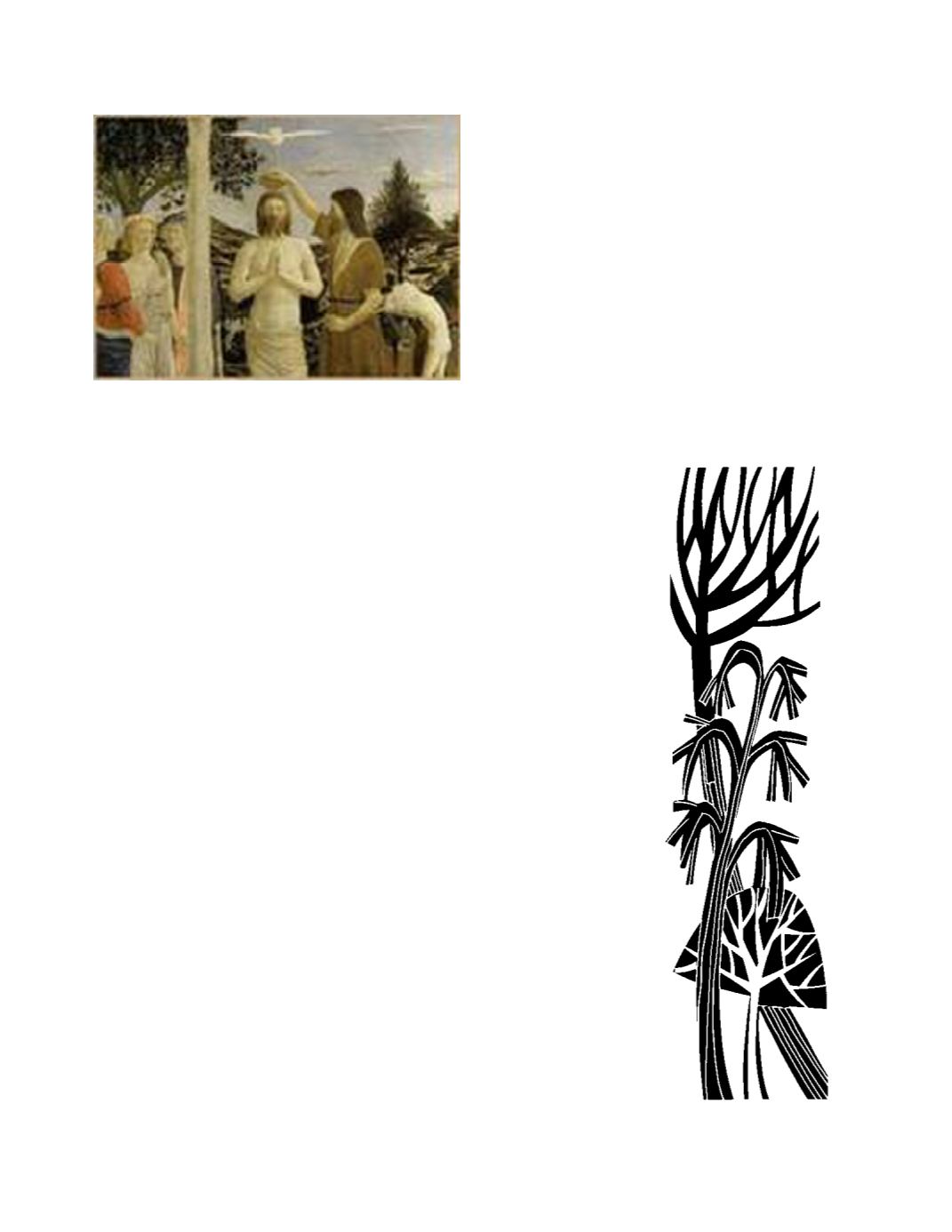 You did back in time. A personal
part of my walk in life with you.
Amen. To the Sunset. Amen. To
the Sunrise. Amen. A new day to
be glad I am baptized. Peace be
Lord may I walk with you in newness of life and re-
joice in what you have done for me. Amen.
Bereavement Ministry member