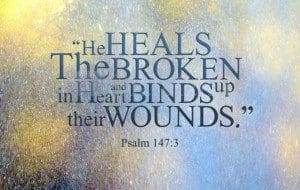 The Lord is near to those who have a broken heart, and saves those who are crushed in spirit. (Ps 34.18)
Divorce or separation is troubling and painful to most people. Holy Family Church has a support group to address this need.
We meet weekly at the Pastoral Center at Holy Family church, all are welcome.
Facilitating this group is Terri Lynn Doubet.  Please call for more information or to join. Contact: Terri, 818-729-0577.
Meeting for the remainder of the year
October 26, 2017
November 9, 2017
November 30, 2017
December 14, 2017
The meetings are from 7:00-9:00PM in the Cardinal Manning Room of the Pastoral Center.
Internet resources you may find helpful:
http://www.divorcedcatholic.com/
http://www.nacsdc.org/  (The Ministry of the North American Conference of Separated and Divorced Catholics)
http://www.beginningexperience.org/