"Your Word is a lamp for my feet, a light for my path" – Psalm 119
Let us be your anchor to faith…

With the exile of many in Judah on the horizon the prophet Jeremiah spoke on God's behalf using words and symbolic actions to condemn the idolatry that was rampant in Judah. His prophetic ministry was deeply misunderstood and his subsequent arrest was the source of personal anguish for this prophet who also announced a new covenant to be written on the hearts of God's people.
Little Rock Bible Study on Jeremiah is available in Holy Family Bookstore.
Lesson 1—Jeremiah Into & 1:1-1:35 September 6
Lesson 2—Jeremiah 3:6–6:30 September 13
Lesson 3—Jeremiah 7-10 September 20
Lesson 4—Jeremiah 11-15 September 27
Lesson 5—Jeremiah 16-20 October 4
Lesson 6—Jeremiah 21-25 October 11
Lesson 7—Jeremiah 26:1-31:30 October 18
Lesson 8—Jeremiah 31:31-35:19 October 25
Lesson 9—Jeremiah 36-45 November 1
Lesson 10—Jeremiah 46-52 November 8
Zoom meeting
Topic: Bible Study
Time: This is a recurring meeting Meets on Wednesdays at 7:00pm
Join Zoom Meeting
https://us02web.zoom.us/j/89775722560?pwd=V1R1eGYvSndadFpKeVhyeHd5eEVKQT09
Meeting ID: 897 7572 2560
Passcode: TheWord
Little Rock Bible Study Book

Mission Statement: To make disciples of Jesus Christ in our communities through caring, prayerful, in-depth Bible study, available to all.
The Holy Scripture is the Word of God to us. But prayers are the words of men. How do prayers then get into the Bible? Let us make no mistake about it, the Bible is the Word of God even in the Psalms. If we want to read and to pray the prayers of the Bible and especially the Psalms, therefore, we must not ask first what they have to do with us, but what they have to do with Jesus Christ. We must ask how
Upcoming Bible Studies:
Thanks to everyone who helped us make decisions regarding the choices for our Bible Study!
Watch this space for the session dates and other important information.
Any questions please call Dawn Ponnet at (626)403-6128 dponnet@holyfamily.org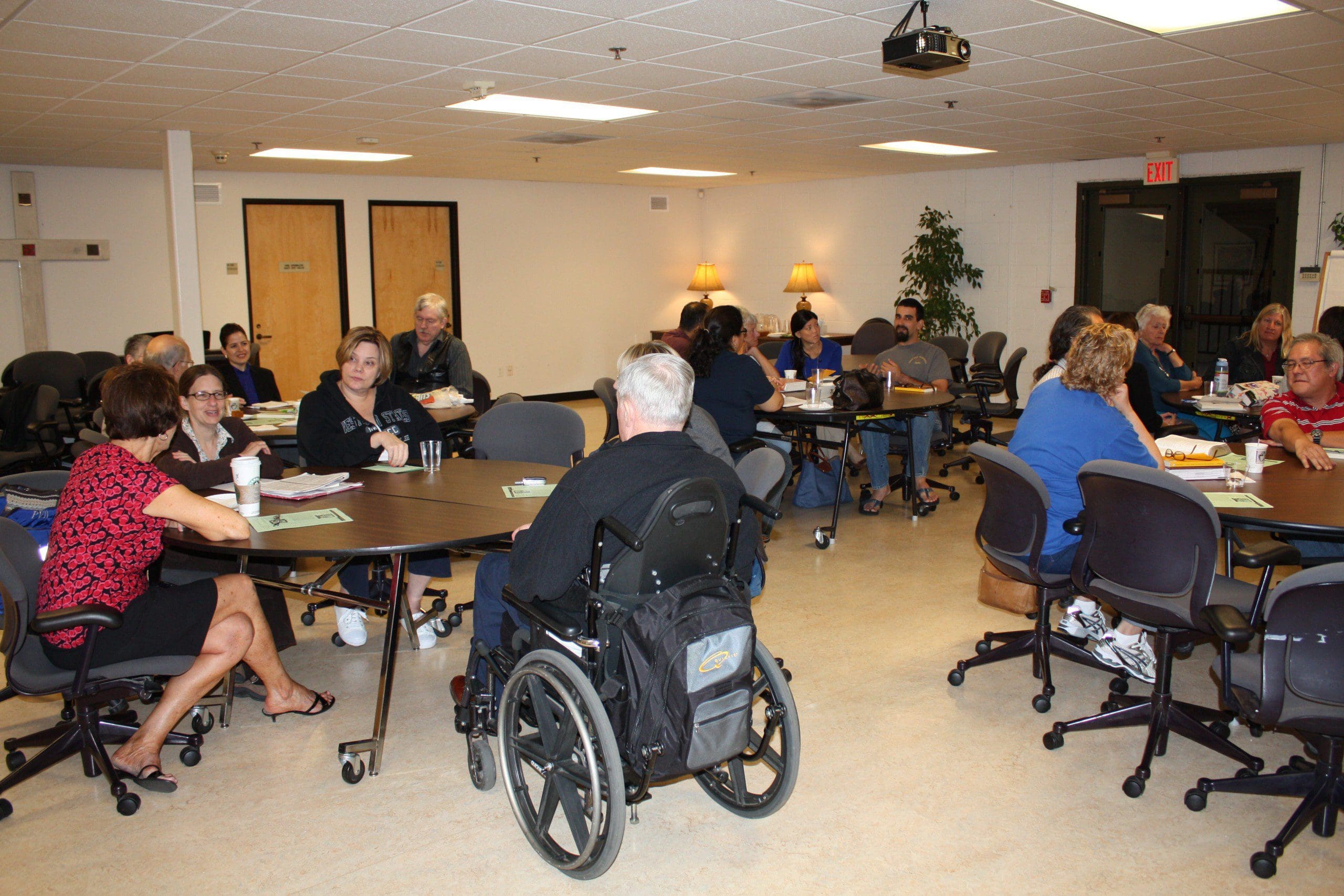 Holy Family Catholic Church 1527 Fremont Ave South Pasadena, CA 91030
www.holyfamily.org