"Your Word is a lamp for my feet, a light for my path" – Psalm 119
Let us be your anchor to faith…
During January and February

January 11 The Book of Ruth
January 18 & 25 The Book of Esther
February 1 & 8 The Book of Judith
February 15 and 22 The Book of Tobit
During Easter we will be looking at the Gospel according to Matthew. (April 12 -June 7) Being lead by Catholic Bible Institute students Caren Sawyer and Dan Wilson.

Mission Statement: To make disciples of Jesus Christ in our communities through caring, prayerful, in-depth Bible study, available to all.
The Holy Scripture is the Word of God to us. But prayers are the words of men. How do prayers then get into the Bible? Let us make no mistake about it, the Bible is the Word of God even in the Psalms. If we want to read and to pray the prayers of the Bible and especially the Psalms, therefore, we must not ask first what they have to do with us, but what they have to do with Jesus Christ. We must ask how
Upcoming Bible Studies:
Thanks to everyone who helped us make decisions regarding the choices for our Bible Study!
Watch this space for the session dates and other important information.
Any questions please call Dawn Ponnet at (626)403-6128 dponnet@holyfamily.org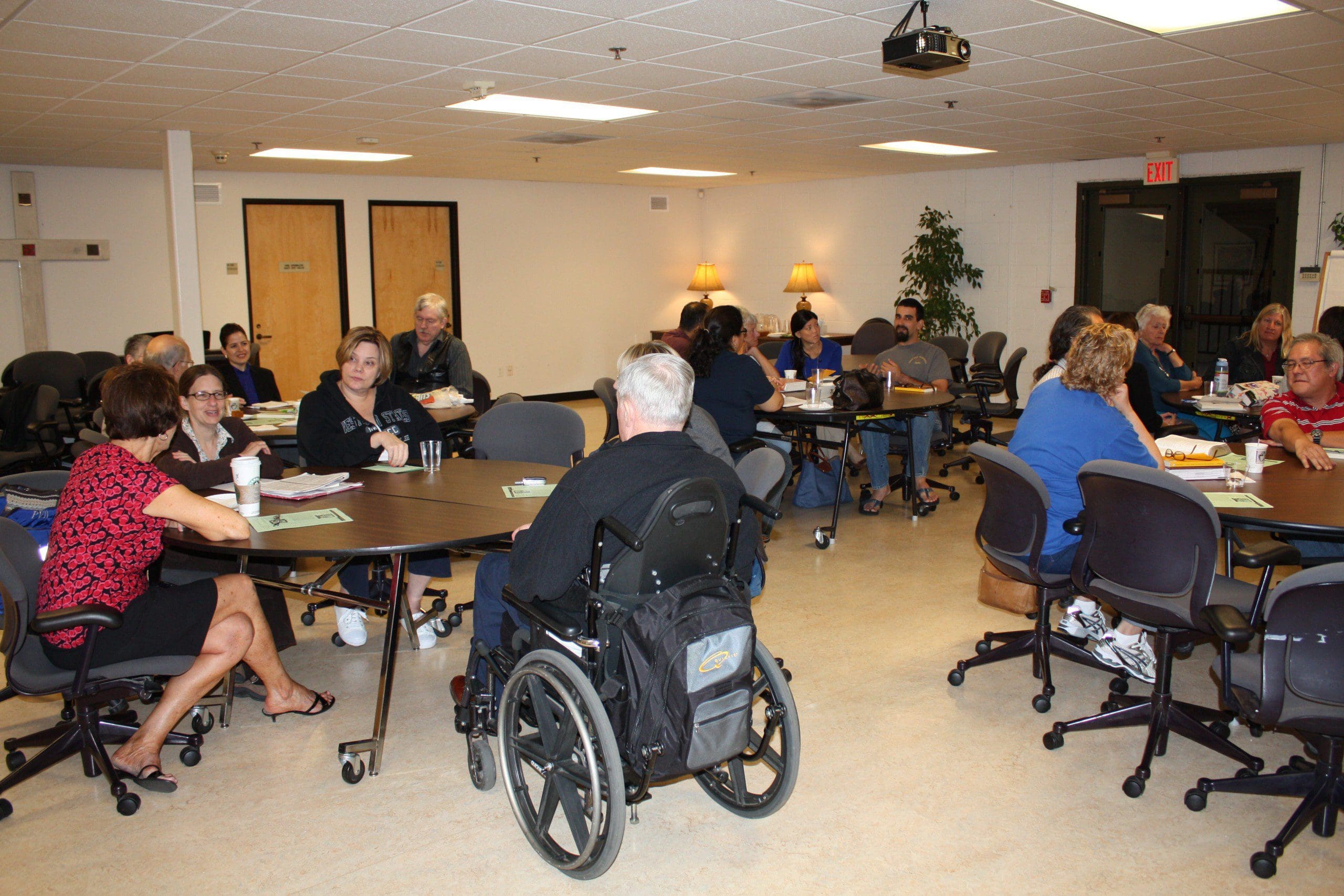 Holy Family Catholic Church 1527 Fremont Ave South Pasadena, CA 91030
www.holyfamily.org