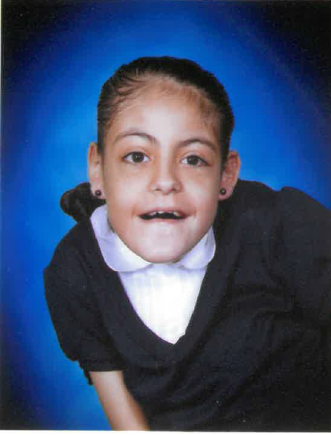 A Prayer Service for Leah – If you would like to help Leah and her family, please accept your homework and prayer one of the above at least once a day.
This past Saturday we led a prayer service for Leah Garcia. A beautiful twelve-year-old child who is scheduled for surgery next month. About seventy family and friends gathered to pray for Leah and her family. Afterwards, there was sharing and fellowship.  Before everyone left, they were given homework. Each person left with a prayer card with one of the prayers below with the request (i.e. homework) to say the at least once a day for Leah and her family.
Prayer 1
Now this is what the Lord says–the One who created you, Jacob, and the One who formed you, Israel–"Do not fear, for I have redeemed you; I have called you by name; you are Mine. I will be with you when you pass through the waters, and when you pass through the rivers, they will not overwhelm you. You will not be scorched when you walk through the fire, and the flame will not burn you, Because you are precious in My sight and honored, and I love you."
Isaiah 43:1-2,4
Prayer 2
Praise the Lord, Oh my soul; all my inmost being, praise His holy name. Praise the Lord, O my soul, and forget not all His benefits–who forgives all your sins and heals all your diseases, who redeems your life from the pit and crowns you with love and compassion; who satisfies your desires with good things so that your youth is renewed like the eagle's.
Psalm 103:1-5 2
 Prayer 3
Lord, You are a God who heals. You are a God who loves. You are a God who holds and carries Your children through the hardest moments. I can't hold Leah right now, but You can. Your heart of love is tender towards those who are Yours. Carry Leah and her family today. Let them feel Your presence. I ask that You would calm their hearts and minds and allow them to rest in Your faithful love. You promise that whatever comes our way, You are there guiding us and will never let us go. Never once have we walked alone, and Leah is not alone now. Watch over Leah through this surgery.
Prayer adapted from Hellohope.com
Prayer 4
I praise you, because I am wonderfully made; wonderful are your works! My very self you know.  My bones are not hidden from you, when I was being made in secret, fashioned in the depths of the earth.  Your eyes saw me unformed; in your book all are written down; my days were shaped, before one came to be. How precious to me are your designs, O God; how vast the sum of them!
Psalm 139:14-17
If you would like to help Leah and her family, please accept your homework and prayer one of the above at least once a day.
What is a Pray Service? A prayer service is where people gather and pray with a specific focus in mind or for a specific person. The leader of the service and those involved may be lay members of a community, ordained, or some combination of both. Holy Family has had their May Memorial service for many years. This service gathers those who have lost someone to the mystery of death together. In prayer, song and blessing, they remember the deceased.  After the service, they gather for fellowship to share and remember.
 A little information about Leah Garcia
Leah was diagnosed with scoliosis at birth. At 6 months she was diagnosed with a developmental delay, as she got older additional physical and developmental issues arose. Doctors cautioned that her spine could worsen as she reached her adolescent years. Several years ago, Leah's spine started to develop a new curve, which meant she now had kyphosis and scoliosis. The kyphosis worsened significantly and talks of surgery went from a consideration to a definite recommendation. The kyphosis continued to worsen and we were told that without surgery physical limitations would increase and that her organ functions would suffer. This has already begun. We consulted with 4 surgeons, they all recommended surgery, and all warned that this was a major surgery. This surgery is not only to address and correct the extreme curves of her spine, it is also to address issues with her spinal cord.
According to Leah's Neurosurgeon, there is an area of her spinal cord that has an inadequate amount of spinal fluid surrounding it. He cautioned us that this may increase the risk for paralysis.  They stated that surgery and recovery would be rough, but worth it. Especially for a kiddo like Leah who is full of life and loves to interact with those around her. When we made the decision to move forward with the surgery, we learned that Leah would need to first have surgery to remove a device that was implanted in 2013 to control her seizures. That surgery was done on November 30, 2017. So, while Leah has technically had 2 previous surgeries, neither is as major as the upcoming spinal surgery.
Deacon Jay and Candy Krueger
Holy Family's Special Needs Ministry