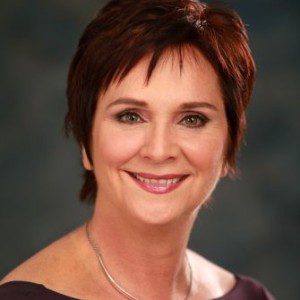 Dear Friends:
As we anticipate the year ahead, I want to let you know what we have to look forward to here at Holy Family.
Believing as a Beloved Disciple and The Year of Faith
This year our parish theme is Believing as a Beloved Disciple.  Throughout this year, we will explore what it means to be a believer, a follower of Christ, in our modern world.   How do we model our faith in all aspects of our lives, not just when we come to Church?  How do we deepen our relationship with Jesus Christ?  And how do we witness to God's love for us in a way that touches and inspires those around us to be open to God in their own lives?
Pope Benedict XVI has declared a Year of Faith for the universal Church, beginning October 12, 2012 and ending November 24, 2013.  The Year of Faith is an occasion for Catholics to experience a conversion, turning back to Jesus and entering into a relationship of the heart with Him.    As disciples, as followers of Christ, we are always journeying in our faith, always learning and growing. (Though sometimes it might feel like we get stalled and we're not getting anywhere — a bit like being on the 405 in rush hour!). 
Holy Family offers a variety of opportunities designed to nurture our faith and spirituality.  Listed below are some of the formation and parish events planned for the coming months to encourage our growth as disciples, enrich our faith, and offer a means to become more involved in the life of the parish and make new friends.
What's Happening at Holy Family?
The Evangelization Team will be available with information regarding lifelong faith formation at all Masses on Come and See Weekend September 8th and 9th. Then on Monday, September 10th and Thursday, September 13th at 7 p.m. they will host two Come and Deepen Your Faith evenings where you can learn more about the following events:
Seeking Sacraments
Session on Baptism, Confirmation and First Eucharist for those adults who attend Mass at Holy Family but have not received the Sacraments:  Monday, September 10th at 7 p.m.
Seeking Spirituality
Conversations of the Heart, with Fr. Tri Dihn, SJ – a series on Ignatian Spirituality: Tuesdays, September 11th, 18th and 25th at 7 p.m.
Centering Prayer: An Introduction: Saturday, October 6th, 8:45 a.m. -1:30 p.m.
Spiritual Direction: Ongoing availability to meet with a Spiritual Director in the parish
Parish Mission with Fr. Richard Leonard, SJ  February 23rd -27th, 2013
Parish Retreat with Fr. Michael Fish, OSB, March 21st -23rd, 2013
Seeking Understanding
ReMembering Church: Ten-week program for returning or seeking Catholics, starts Thursday, September 13th, 7 p.m.
Art at the Cathedral  (Tour of the Cathedral and Discussion on Contemporary Art, Modern Technology and Spirituality): Saturday, September 15th, 10 a.m.
Bible Study:  Books of Ruth and Jonah: Wednesdays at 7pm in September, October, and November
Vatican II Fifty Years Later: Fr. Jim Heft, Tuesday, October 2nd, 7 p.m.
Embracing the Consistent Ethic of Life: Sr. Helen Prejean, Sunday Mass, October 7th, 2013
 An Evening of Dialogue on the Death Penalty: Panel Discussion, Monday, October 8th.    
The Liturgy: Reformed by the Second Vatican Council, Renewed in our Lives:  with Rita Ferrone, national and international speaker on Liturgy:  October 24th  , 25th  , 26th   and 27th , four opportunities to hear this repeated presentation
Seeking Community Involvement and Belonging
Holy Family "Fall Festival": Saturday, October 13th  and Sunday, October 14th
Living Your Gifts Seminars: Scheduled according to demand throughout the year.
These are just a few of many prospects to engage both your spiritual and social needs.  To find more take a look at our bulletin, website (https://holyfamily.org/) or Facebook page (Holy Family Church South Pasadena).
So Let's Experience a Conversion Together!
My prayer for each of you is this:  That you will make a faith commitment to do one new thing during this year to increase your faith.  Perhaps it will be going to Bible Study for the first time, or beginning Spiritual Direction, or signing up for a Living Your Gifts seminars.   Or it might even be something as simple as making Sunday Mass a priority for your family EVERY week.    To encourage others you might share your faith commitment on our Facebook page!
So I ask you to do it during this Year of Faith—as we explore together Believing as Beloved Disciples!
Yours in Christ,
Cambria Smith
Parish Life Director