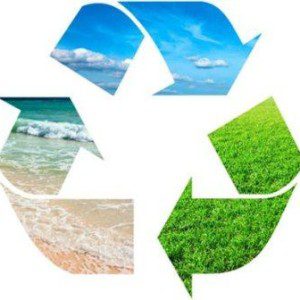 by Evelyn Barge
Conversion technology may sound like a machine designed to swap out American dollars for euros or pesos, but the reality is much different. These technologies actually transform solid waste into useful products—particularly renewable energy.
Here in the Los Angeles area and the U.S. at large, waste-to-energy conversion systems are still an up-and-coming concept. But in many parts of the world, conversion technologies are already in place providing energy for entire populations. In Sweden, for example, the waste management system is so efficient, the country has turned to neighboring Norway and other countries for imports of trash to sustain its energy-generating program.
L.A. County has begun testing similar technologies in preparation for the closure of the Puente Hills Landfill. According to the Department of Public Works, "In the coming years, many of our region's largest landfills will close while we will still be producing a staggering amount of excess waste. Conversion technologies present a real opportunity to address our solid waste problems head-on and bring Southern California significantly closer to a zero-waste future."
"The Church has a responsibility towards creation and she must assert this responsibility in the public sphere."—Pope Benedict XVI, Caritas in Veritate (51)
Learn more about the conversion project in Los Angeles County at www.socalconversion.org, and visit the Environmental Ministry page at www.holyfamily.org/environmental-ministry/. The ministry meets on the third Thursday of each month at 7 p.m. in the Pastoral Center. New members are welcome. Contact Carol Polanskey at (626) 398-4262 or cpolanskey@earthlink.net.