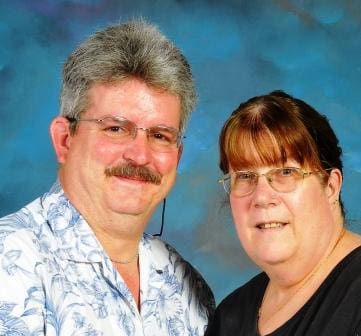 On Saturday, November 1, 2014, we continued our third of five years in diaconate formation as a part of the Saint Elizabeth Ann Seton class.
Fr. Steve Thoma presented on Vigil planning and what to keep in mind when preparing and conducting a Vigil.
The key item that hit home was planning of time. A vigil is usually an hour, more or less in duration. It is helpful to plan to be there an hour before it starts and to stay with the family an hour or longer after the service. If one does not have this amount of time to dedicate to the Vigil and those involved, one should not accept the responsibility of conducting it. This amount of time is outside any time that one needs to prepare the Vigil service itself.
The reason that this hit home was that this week was a very time crunched week. Family, work, doctor appointments, Halloween costumes to make, and the All Souls Vigil to help prepare, set up, conduct and clean up, as well as preparation of food that would be taken to the potluck for Saturday lunch.   Also included is the home work that was due by 8 am on Saturday, November 1, which included a page of reflection, also the Growth Contract Form each of us were required to submit.   Needless to say real life had built up where there was not enough time to attend to everything and something fell through the cracks.   We were faced with deadlines and one was unable to be met.   We made a decision to ask for more time and thankfully that request was granted.
We need to learn to give those items, like a Vigil, a hard block of time. This means that we should not schedule anything near it which is outside of our control and could impact our being able to attend to our responsibilities.
There was a doctor's appointment scheduled for 4 – 5 pm on Tuesday that we both needed to attend. The appointment started 30 minutes late. This ended up putting Jay at the All Souls Vigil at 5:45 and Candy at 6:15. We both should have arrived by 5:15 pm.
There are those things we are taught. Some lessons are a reminder that we are unable to do it all. Sometimes those lessons just re-enforce by what has happened earlier in the week, there are only so many hours in the day and when those hours are used up, for whatever reason, nothing else can occupy them.
Our next class will be at Incarnation Parish, in Glendale. Our class will receive the Rite of Reader and the class in year four will receive the Rite of Acolyte  
We continue to be grateful for your support and prayers as we continue this amazing journey.
If you have any questions about what we have experienced in the diaconate (aka "that deacon thing"), please ask us or send us an e-mail to gbmom_01_02@yahoo.com.
If you are interested in becoming a Deacon or a Deacon Couple for the Archdiocese of Los Angeles, please contact:
Diaconate Formation Office
Archdiocese of Los Angeles
3424 Wilshire Boulevard, 2nd Floor
Los Angeles, CA 90010-2241
213-637-7383​
 Or, Attend an information day:
Sunday, January 18, 2015 from 2:00 p.m. to 4:00 p.m. at St. John Chrysostom Parish, 546 E. Florence Ave. Inglewood, CA 90301.
Click here to read all of Jay and Candy's Diaconate blogs
Candy & Jay Krueger,
Candidacy Year II, Diaconate Formation,
Holy Family Church, South Pasadena, CA