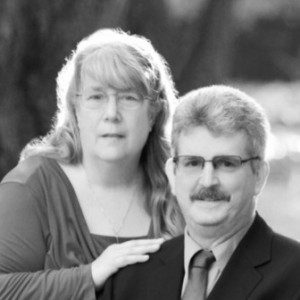 On January 23, 2016 the St. Elizabeth Ann Seton class met at Alemany High School, Mission Hills where we had   Fr.  Alexei Smith speak to us on Ecumenism. (Please click here to read all of our experiences of the bi-weekly  Deacon formation classes).
Fr. Alexei Smith, was born in Los Angeles. He obtained his Undergraduate studies in the field of International Relations from the University of Southern California, Los Angeles. He was awarded a Master of Divinity Degree with High Distinction from Holy Cross Greek Orthodox School of Theology, Brookline, Mass. In 1987 he was ordained as a Melkite Greek Catholic Priest and appointed Administrator of Saint Andrew Russian Greek Catholic Church and Saint Paul Melkite Greek Catholic Mission in El Segundo, Calif.
On June 6, 1994 Cardinal Roger Mahony appointed Fr. Alexei Smith as his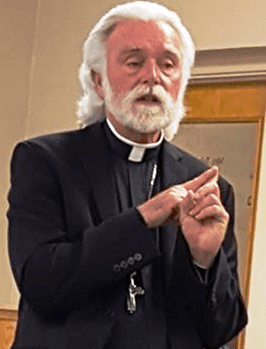 Principal Liaison and Personal Representative to the Orthodox Roman Catholic Dialogue. On October, 1997 he was elected to the Council of Priests of the Eparchy of Newton. In 1999 he became Vice Chairman of the Council of Priests of the Archdiocese of Los Angeles and appointed Chair of the Priestly Life and Ministry Committee. That same year he was appointed Protopresbyter of the Western Region of the Melkite Greek Catholic Eparchy of Newton by Bishop John Adel Elya. In November 2000, Cardinal Roger Mahony appointed Rev. Alexei Smith the Director of the Office of Ecumenical and Interreligious Affairs for the Archdiocese of Los Angeles.
One of the topics that Father talked about is the large number of Catholic and non-Catholic Marriages that take place. He also stated that it is important to ensure that both feel welcome in the parish.  One example of where this can happen is in the ministries of the parish.  In doing a quick glance through the 90 plus ministries, there are less than 10 that would one would need to be a practicing Catholic in order to join.   Those that join us during Mass add their voices and spirit to our service, they enrich our lives with their presence.  We have a unique and precious gift in those who wish to worship with us in adoration of our loving and merciful God, those who are not of the Catholic Faith, however rich in faith and the prayerful grace of our Creator.
We all are called, with our Baptism, to be of service to our community, whether it be Catholic or another Christian Faith.  By that Baptism we are joined with the body of Christ and apart of his church, we are called to share, work, pray, be joyful within that body.  We join together as a powerful presence to make our world a better place, reaching out to those who grieve, those who hunger, those who are incarcerated, those who naked, those who need our help.  We do this with the help of our sisters and brothers in Christ, those whom we might not pray with weekly, however they are those whom we reach out to, speak with, pray with, join with for a common cause, our sisters and brothers in Christ, by benefit of our Baptism.  Indeed there is more that draws up together then keeps us apart.
So if you are a member of Holy Family Parish and are not Catholic but would like to become involved in this community through one of its ministries, please contact Mary Schimmoller, Volunteer Coordinator (626) 403-6113 or mschimmoller@holyfamily.org.
If you have any questions about what we have experienced in the diaconate (aka "that deacon thing"), please ask us or send us an e-mail to gbmom_01_02@yahoo.com.
If you would like to attend a Diaconate Information day, please attend one of the following:
Sunday, April 24, 2016 from 2:00 to 4:00 p.m. at St. Dominic Savio Parish, 13400 Bellflower Blvd. Bellflower, CA 90706
Sunday, October 23, 2016 from 2:00 to 4:00 p.m. at St. John Chrysostom Parish, 546 E. Florence Ave. Inglewood, CA 90301.
If you are interested in becoming a Deacon or a Deacon Couple for the Archdiocese of Los Angeles, please contact:
Diaconate Formation Office
Archdiocese of Los Angeles
3424 Wilshire Boulevard, 2nd Floor
Los Angeles, CA 90010-2241
213-637-7383
Candy & Jay Krueger,
Diaconate Formation, Year IV,
Holy Family Church, South Pasadena, CA