Candy and Jay Krueger
November 19, 2016 we met for our Diaconate formation class at Alemany High School in Mission Hills.  On December 3rd we will be supporting our class project at St. Margaret Mary in Lomita.  Our project will be to help serve a Christmas lunch to families with Special Needs members. We have also received the date for our final exam.  It will be January 17 at 10a at the Archdiocesan offices downtown.  Please remember all of those in the St. Elizabeth Ann Seton class in your prayers as we prepare for and take our 2 ½ hour oral exam.  The content of the exam includes the key components that we have learned over the past 4 ½ years.  (Please click here to read all of our experiences of the bi-monthly  Deacon formation classes)
This week we were honored to have David Kennedy speak to us on the LGBTQ+ ministry in the Archdiocese of Los Angeles.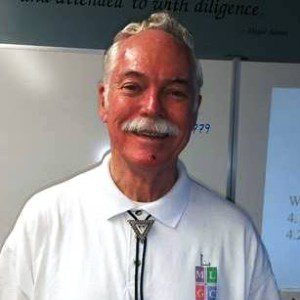 The first thing that Dave share with us is that this ministry has been active in Los Angeles for over thirty years! He also said that each parish is comprised of around 10% of those who are members of the LGBTQ+ community.
David related how many of the community that are LGBTQ+ have left the church and the many reasons why, as well as how the community has the opportunity to reach out to start a conversation with those who have left the church.  How many who were raised in the faith feel they are not welcomed, fearing judgement and even percussion. The ministry attend Gay Pride Parades in San Diego and San Francisco, keeping the conversation open to welcoming back those who are searching for grace, understanding and God's unconditional love within the community.
One of the areas where you can find excellent information is the Family Acceptance Project that is facilitated by the University of San Francisco. For additional information see https://familyproject.sfsu.edu/ .
Another of the other areas that Dave discussed were those areas in scripture which are commonly used as anti-LGBTQ+. This was a lengthy, in depth discussion showing how many of the passages are taken out of context.
Dave also discussed the three sections of the Catholic Catechism that discusses homosexuality (2357 – 2359).
The last area discussed was the need for not only ministries for the LGBTQ+ community, but for their parents, family and friends as well.  Holy Family has such a ministry. Here is the information about this ministry:
Many LGBT people feel disconnected from their Church. Holy Family's LGBT Ministry, in the spirit of ALL ARE WELCOME, provides a confidential, safe environment for discussion, education and socialization every Wednesday evening. LGBT people, as well as their parents, are welcome. For further information please contact Elizabeth S. Taylor, Ph.D., Ministry Chair at 626.792.1103.
And our Diaconate Journey continues…
If you have any questions about what we have experienced in the diaconate (aka "that deacon thing"), please ask us or send us an e-mail to gbmom_01_02@yahoo.com.
If you are interested in becoming a Deacon or a Deacon Couple for the Archdiocese of Los Angeles, please contact:
Diaconate Formation Office Archdiocese of Los Angeles
3424 Wilshire Boulevard, 2nd Floor
Los Angeles, CA 90010-2241 213-637-7383
Candy & Jay Krueger, Diaconate Formation, Year V,
Holy Family Church, South Pasadena, CA