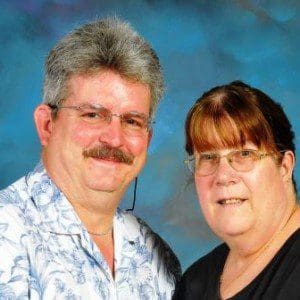 March 17, 2014 we continue our diaconate journey…
The focus of this week is not on our class, but the Religious Education Congress held in Anaheim. The theme this year was, "Hope: A World Afire!" Congress is held each year in Anaheim and consists of Youth Day on Thursday and then Congress from Friday through Sunday which ends in a closing Mass with Archbishop Gomez.  Counting all four days there were over 45,000 attendees from over 17 different countries.
Adult Congress is Friday through Sunday. You can take up to eight classes from around 200 different world-renowned speakers. Although most of the classes are offered in English, many are offered in Spanish as well as in Vietnamese. This is a wonderful way to enrich your soul! If you have never been, it is highly recommended. Here is a link to the information about Congress.
Congress also offers daily Masses and prayers, keynote speakers, as well as a quiet chapel area for silent meditation and reconciliation. There are also noontime concerts as well as large vendor area.
With so many activities, one might think that it would be difficult to come up with a topic. We came up with one right away, volunteering.
Holy Family has a history of helping at Congress. Rob and Daniel Williams as well as the Boy Scouts help those with mobility issues travel from session to session. Not only are the sessions in the Anaheim Convention Center, but in surrounding hotels as well. Many members of Holy Family help coordinate the sessions and speakers. Rosie Whitney, who has volunteered at Congress for many years, is a Captain and responsible for an entire floor (she even has a walkie-talkie).
This was the first year we were able to help on youth day.  They had over a hundred volunteers and 15,000 youth. The day went smoothly with only a few minor injuries. We are planning to return next year and make this a part of our Annual Congress.
Friday night was the Celtic Mass. Msgr. Clem Connolly was the Celebrant and provided a wonderful homily. Volunteers from Holy Family included Lectors, Sacristans, most of the Eucharistic Ministers, and Acolytes. Cambria Smith and Frank and Dawn Ponnet were also there for support. We did not provide the wonderful music (unless singing counts). It was estimated that about 3500 attended.
The Volunteer aspect of Congress is evident everywhere you go.  From the dedicated people who work Registration Desks to those who assist attendees on where a certain speaker is speaking, asking for directions, asking where the bathrooms are.  The events in all the locations would not be available without volunteers.  Working at the many booths in the Vendors area was an amazing experience for Candy, working at the Get on the Bus (GOTB) Booth with Jane Argento as well as Karen and Norma.  We had many visitors, those who were seasoned volunteers for GOTB and many who were interested in knowing more about this wonderful event.  Even those from outside the state of California made inquiries about how Get on the Bus might work in their states.  Get on the Bus works with many parishes all over the state of California, however this being said, there is always room for more sponsors, more donations, more support in all manners.  Connecting children with their parents, which is what Get on the Bus is all about.
Next year, Youth Day is March 12th. Congress is March 13th – 15th. Please consider attending and doing something for yourself or volunteer and do something for someone else (or do both).
If you are interested in becoming a Deacon or a Deacon Couple for the Archdiocese of Los Angeles, please contact:
Diaconate Formation Office
Archdiocese of Los Angeles
3424 Wilshire Boulevard, 2nd Floor
Los Angeles, CA 90010-2241
213-637-7383​
 Diaconate Information Days – Called To Be A Deacon?
Prospective applicants and their wives are invited to attend an Information Day presented by the Office of Diaconate Formation.  Here you can meet the formation staff and learn more about the formation program.
Sunday, April 13, 2014 from 2:00 p.m. to 4:00 p.m. at St. Maximilian Kolbe Parish, 5801 Kanan Rd. Westlake Village, CA 91362.
If you have any questions about the Diaconate, please ask us or send us an e-mail at wyb@wyb.com.   As we complete this calendar year's classes, we would again like to thank all of you. Thank you for your continued prayers.  Thank you for your continued support. Lastly, thank you for the occasional question on how that "deacon thing" is going.
Candy & Jay Krueger,
Candidacy Year I, Diaconate Formation,
Holy Family Church, South Pasadena, CA