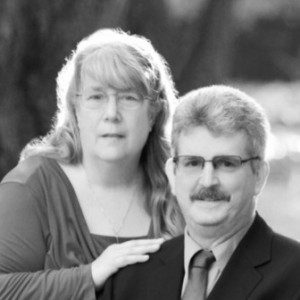 October 22, 2016 we met for our Diaconate formation class at Alemany High School in Mission Hills. Our next class will be on November 5th and will be here as well.  (Please click here to read all of our experiences of the bi-monthly  Deacon formation classes)
This week we were honored again to be joined by Deacon Rick & Maureen Soria who spoke on the Family of Origin and Languages of Love.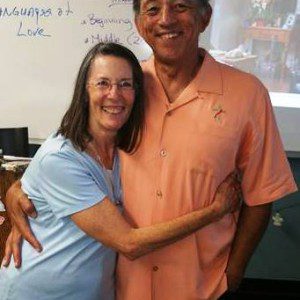 Deacon Rick and Maureen discussed with us how they conduct the sacrament of matrimony preparation at their home parish, St. Margaret Mary Alacoque in Lomita.
Besides completing the "Focus" questionnaire and attending a Marriage Encounter weekend, they invite three to four couples into their home for two separate evenings. These evenings focus on a version of the Myers-Briggs analysis which allows the couples to see what traits are present in each other and to discuss them.
Another aspect is their family of origin.  That is to discuss how their families did things. What happened when their parents fought? What was it like when you got in trouble with each parent? Were they from large or small families? What happened at family gatherings? These discussions allow each one to understand the background of the person they are going to wed and how they may respond in a given situation.
There was discussion of conflict resolution. When you have an argument about something, the first thing to do is to pray about it together. The next is to allow each other to discuss what they are seeing and why it is a problem. While one is talking, the other is actively listening.  If a point is missed, they are asked to repeat it. After both have discussed, try to come to a resolution that you both can buy into.  Place a date on the resolution so that when the date arrives you can discuss it to see how it is working.  If it is not, you can drop it and try something else.
The last item that was discussed was the book "The Five Languages of Love" by Gary Chapman.  In this book, the author discusses five languages of love. These languages are those that an individual gives love in and in return expects to receive love back. The five languages are: Words of affection, Acts of Service, Quality time together, Physical touch and Gifts.
So, how are these applied and how do they work.  Say for example the top two languages for one were words of affection and physical touch while for the other it was acts of service and gifts. Here is what could happen:
The one would always thank the other for what they had done that day. Maybe put gas in the car or did the dishes. Or they might give them a small kiss. Meanwhile, the other who had put gas in the car and did the dishes, also brought home flowers. Each one had something to show their love for the other in their language of love. Unfortunately, it was missed. Instead of putting gas in the car or buying flowers, a simple "I love you" or holdings hands while you walk would be better. Instead of saying thanks or giving them a small kiss, they would appreciate some type of act, maybe getting the car washed or getting them a nice card to express your feelings.
When your language of love is identified by how you show love, it is also how you wish love to be shown to you. This is very important especially is your spouse speaks a language of love that is different than you.
We are lucky in this regard, we have the same top two "love languages" : Acts of Service and Physical touch.
And our Diaconate Journey continues…
If you have any questions about what we have experienced in the diaconate (aka "that deacon thing"), please ask us or send us an e-mail to gbmom_01_02@yahoo.com.
If you are interested in becoming a Deacon or a Deacon Couple for the Archdiocese of Los Angeles, please contact:
Diaconate Formation Office Archdiocese of Los Angeles
3424 Wilshire Boulevard, 2nd Floor
Los Angeles, CA 90010-2241 213-637-7383
Candy & Jay Krueger, Diaconate Formation, Year V,
Holy Family Church, South Pasadena, CA