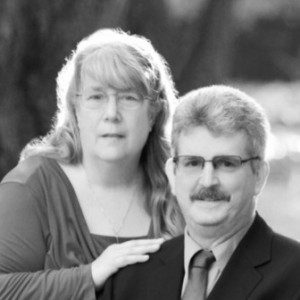 On June 4, 2016 the St. Elizabeth Ann Seton class met at St. Louis of France La Puente. This was our last class of fourth year.  We will return here on September 10th to begin our 5th and final year of diaconate formation.   (Please click here to read all of our experiences of the bi-monthly  Deacon formation classes).
Milia Islam-Majeed (pictured) and Fr. Alexei Smith did a wonderful presentation on the Islamic faith. Milia is the Executive Directive of the South Coast Interfaith Council located in Long Beach. If their names sound familiar or Milia's picture looks familiar to some of you, it is because this topic was also presented at Holy Family as the introduction to the Catholic- Islamic dialogue. We were again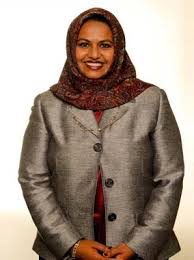 reminded of how important it is to be respectful of other's beliefs and to be aware of what we have in common.
We have talked over the past few days of how amazed we are that our 4th year of formation has completed and only one year remains. And, at the end of that year, Ordination. There was a combination of joy and excitement in changing our formation year from IV to V.  The coming year will be filled with challenges, we are ready for them.
We have already begun to formulate the required events that are needed for the summer which includes attending two marriage ceremonies as well as readings, writing papers and preparation of our topic on moral issues.  While we will not be attending bi-weekly classes, our summer will be busy.
This year's class will be ordained permanent deacons on Saturday, June 11 at 8:30a. If you wish to watch it, it will be live streamed via  The Archdiocese of Los Angeles web site.
We are also well aware that we could not be where we are in this process without the support and prayers of the Holy Family Community. We are humbled by these gifts which are so freely given.  Each week we receive generous words of encouragement, we feel the warmth and  know this journey is made with the guidance of the Holy Spirit and the faithful people of Holy Family Church.
And our Diaconate Journey Continues.
If you have any questions about what we have experienced in the diaconate (aka "that deacon thing"), please ask us or send us an e-mail to gbmom_01_02@yahoo.com.
If you would like to attend a Diaconate Information day, please attend the following:
Sunday, October 23, 2016 from 2:00 to 4:00 p.m. at St. John Chrysostom Parish, 546 E. Florence Ave. Inglewood, CA 90301.
If you are interested in becoming a Deacon or a Deacon Couple for the Archdiocese of Los Angeles, please contact:
Diaconate Formation Office
Archdiocese of Los Angeles
3424 Wilshire Boulevard, 2nd Floor
Los Angeles, CA 90010-2241
213-637-7383
Candy & Jay Krueger,
Diaconate Formation, Year V,
Holy Family Church, South Pasadena, CA