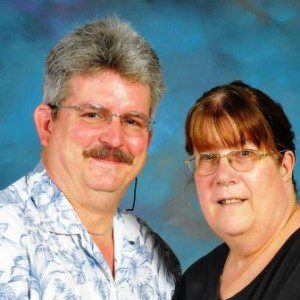 October 4, 2014  We continue our third of five years in diaconate formation as a part of the Saint Elizabeth Ann Seton class. This was the first time during formation that both of us did not attend class together. Candy was out of town at her 40th class reunion. The date for her reunion had been set prior to the formation schedule and she was one of the chairs.
Being at class without Candy was strange to say the least.
As we prayed Liturgy of the Hours in the morning and evening, the back row, where we usually sit, joined hands for the Lord's Prayer, similar to Holy Family. Not unusual in our parish, but had never been done during LOH. Couples would join hands but not the row. Since Candy was not there, I was the bridge between two couples. Candy's presence was felt during this time.
Her presence was felt during lunch as well. Even though she wasn't going to be there, she prepared a main dish, a side, and a salad. I just had to set up the crock-pots and set them on the table to eat.
The reason for the discussion about prayer and food is that it bound us together even when we were apart. As a couple, we carry each other with us. When the other is not physically there, they are there through ones words and deeds.
Not all couples in the diaconate share the same ministries. By carrying each other in your heart, you both are sharing a ministry even though only one may be present.
We have talked about this before, but it really hit home today.
Our next class will be at Bishop Alemany High School in Mission Hills.
 We are grateful for your support and prayers as we continue this amazing journey.
If you have any questions about what we have experienced in the diaconate (aka "that deacon thing"), please ask us or send us an e-mail to gbmom_01_02@yahoo.com.
If you are interested in becoming a Deacon or a Deacon Couple for the Archdiocese of Los Angeles, please contact:
Diaconate Formation Office
Archdiocese of Los Angeles
3424 Wilshire Boulevard, 2nd Floor
Los Angeles, CA 90010-2241
213-637-7383​
Or, Attend an information day:
Sunday, October 26, 2014 from 2:00 p.m. to 4:00 p.m. at Incarnation Community Center, 214 West Fairview Ave. Glendale, CA 91202
or
Sunday, January 18, 2015 from 2:00 p.m. to 4:00 p.m. at St. John Chrysostom Parish, 546 E. Florence Ave. Inglewood, CA 90301.
Candy & Jay Krueger,
Candidacy Year II, Diaconate Formation,
Holy Family Church, South Pasadena, CA