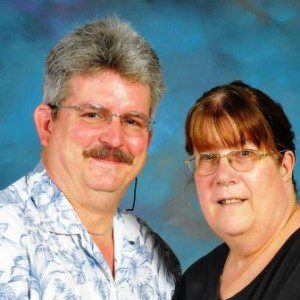 On Saturday, September 20, 2014, we continued our third of five years in diaconate formation as a part of the Saint Elizabeth Ann Seton class.
This class was the annual opening all group retreat for Diaconate Formation. The focus of this retreat was that of family. Family, as it relates to each of our personal families (i.e. small church community), the Diaconate, and the larger family including our parish and local communities as well as the larger Church. This also included the family of all those on Earth.
The entire Diaconate Formation was divided into some twenty-six families, which usually contained at least one member of each of the five class years. The day was spent looking at what it meant to be priest, prophet and king in relationship to the family. The discussion questions were based Encyclicals by John Paul II as well as the Synod of Bishops Message to Christian Families (October 24, 1980).
In looking at families, it was noted that they are always changing. This is true for Diaconate Formation as well. Each year, one class is ordained in June and in September, a new class of Aspirants join formation. This year, there was another change as well. Deacon Craig Siegman announced his retirement as the Director of Diaconate Formation during the summer. As part of this retreat, Deacon Craig and his wife, Ann Marie, were invited so that those present could say goodbye and to thank both of them for their eighteen years of involvement in Diaconate Formation. It was Deacon Craig that signed the letter informing the Krueger's that Jay had been accepted into the program. Even though they will no longer be involved in the program on a formal basis, they said that they would still be available to answer questions and provide support when possible. Family is always there and always available.
Our next class will be at Bishop Alemany High School in Mission Hills.
We are grateful for your support and prayers as we continue this amazing journey.  To read more about our journey in the process, please visit Holy Family's Diaconate webpage.
If you have any questions about what we have experienced in the diaconate (aka "that deacon thing"), please ask us or send us an e-mail to gbmom_01_02@yahoo.com.
If you are interested in becoming a Deacon or a Deacon Couple for the Archdiocese of Los Angeles, please contact:
Diaconate Formation Office
Archdiocese of Los Angeles
3424 Wilshire Boulevard, 2nd Floor
Los Angeles, CA 90010-2241
213-637-7383​
 Or, Attend an information day:
 Sunday, October 26, 2014 from 2:00 p.m. to 4:00 p.m. at Incarnation Community Center, 214 West Fairview Ave. Glendale, CA 91202   or
Sunday, January 18, 2015 from 2:00 p.m. to 4:00 p.m. at St. John Chrysostom Parish, 546 E. Florence Ave. Inglewood, CA 90301.
If you have any questions about the Diaconate, please ask us or send us an e-mail at gbmom_01_02@yahoo.com.   As we continue this calendar year's classes, we would again like to thank all of you. Thank you for your continued prayers.  Thank you for your continued support. Lastly, thank you for the questions on how that "deacon thing" is going.
Candy & Jay Krueger,
Candidacy Year II, Diaconate Formation,
Holy Family Church, South Pasadena, CA