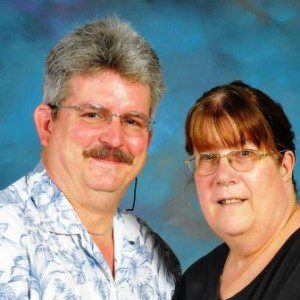 On Saturday, September 6, 2014 we started our third of five years in diaconate formation as a part of the Saint Elizabeth Ann Seton class.
We were excited as we walked down the halls of Bishop Alemany High School trying to locate our new classroom.  As we started to see our classmates, we knew we were near. We found out that an additional couple had joined the Spanish class. They were in the formation program previously, had taken a leave of absence, and now had returned.  With each greeting came a warm hug and a bright smile.  Like seeing someone, you had not seen in a while, that instant connection, time spent apart evaporates, once again together.
Our facilitator, Jenny Ocegueda-Reynosa, gave us a brief rundown of the various activities for the year. One of the techniques utilized this year is that the class will be divided into three small groups during parts of the homework discussions as well as the practicums for homilies and vigils. This will enable additional time for vigils and homilies as well as smaller group discussions pertaining to that class required homework.  It was wonderful to meet in these small groups, each person having the opportunity to share what they had experienced and thought about the homework.  The small group atmosphere presents us with an opportunity to share and discuss the homework, seeing the different insights of our fellow class members.
One of the activities that each member of the class will be doing is a witness talk. The purpose of this activity is to provide the class with a glimpse into your past and an explanation of how you were brought into the diaconate. At the end of the day, Jenny gave her witness talk. She talked about her childhood, how she came to the United States from Mexico, and how she ended up in southern California. She also discussed her spiritual background, education, and how she became a facilitator in Diaconate formation.
Our next class will be the opening year all group retreat in La Puente.
We are grateful for your support and prayers as we continue this amazing journey.
If you have any questions about what we have experienced in the diaconate (aka "that deacon thing"), please ask us or send us an e-mail to gbmom_01_02@yahoo.com.  To read more about our journey in ths proecess, please visit Holy Family's Diaconate webpage.
If you are interested in becoming a Deacon or a Deacon Couple for the Archdiocese of Los Angeles, please contact:
Diaconate Formation Office
Archdiocese of Los Angeles
3424 Wilshire Boulevard, 2nd Floor
Los Angeles, CA 90010-2241
213-637-7383​
 Or, Attend an information day:
 Sunday, October 26, 2014 from 2:00 p.m. to 4:00 p.m. at Incarnation Community Center, 214 West Fairview Ave. Glendale, CA 91202 or
Sunday, January 18, 2015 from 2:00 p.m. to 4:00 p.m. at St. John Chrysostom Parish, 546 E. Florence Ave. Inglewood, CA 90301.
If you have any questions about the Diaconate, please ask us or send us an e-mail at gbmom_01_02@yahoo.com.   As we complete this calendar year's classes, we would again like to thank all of you. Thank you for your continued prayers.  Thank you for your continued support. Lastly, thank you for the occasional question on how that "deacon thing" is going.
Candy & Jay Krueger,
Candidacy Year II, Diaconate Formation,
Holy Family Church, South Pasadena, CA