April 27th through May 3rd we continued our diaconate journey… Below is a summary of our retreat. We greatly appreciate your prayers.  Please know that you were in our prayers as well. (Please click here to read all of our experiences of the bi-monthly  Deacon formation classes)
On April 27, 2017 we met at the Mary & Joseph retreat center prior to ordination. Our next class will be May 6th at Alemany High School. There are only four formation classes prior to ordination.
The retreat center is in Palos Verdes and our first night there provided this for a view.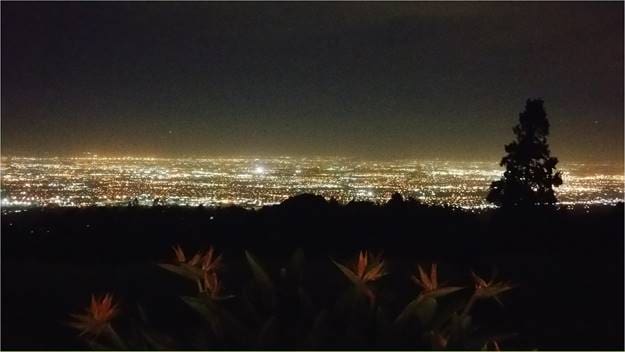 A retreat is required prior to ordination, and this was ours. This was also where we had our first retreat as an aspirant (year 1) class.
Here was the daily schedule:
8:10a Morning Prayer
8:30a Breakfast
9:30a First Session
10:30a – 11:30a Time for prayer and reflection
11:30a Mass
12:30p Lunch
1:30p – 4:00p Time to walk the grounds and area and reflect
5:10p Evening Prayer
5:30p Dinner
7:00p – Time for discussion with two nights including Eucharistic Adoration.
The Retreat Center is located right next to St. John Fisher Catholic Church.  Their new Church was under construction when we were last here.  Here is what the interior looks like now: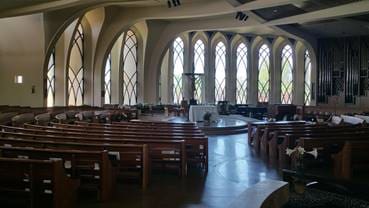 The grounds of the center are wonderful and provide many chances to see God in nature.  Here is what Jay saw: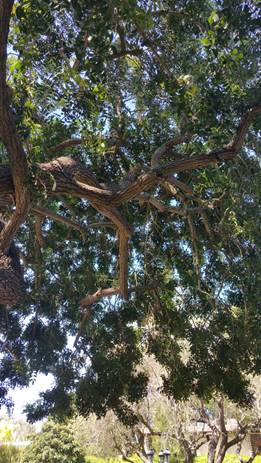 The retreat was led by Fr. Jim Clark, who gave part of the Parish Mission at Holy Family just a few months ago.
The five days of this retreat was spent in prayer, interaction and fellowship. There was laughter and tears. If we had to describe the most memorable part of the retreat, it would have to be at the last Mass where all of the wives were invited into the sanctuary and then prayed over by the priests and then each of those who would be ordained in June.
On Wednesday morning, Jay, along with his male classmates signed five of the forms required prior to ordination, two of which had to be signed while his hand was on a bible. Candy also signed a form that gave her permission for Jay to be ordained on June 10th.
Here is a picture of most of the Elizabeth Ann Seton Class.  Two couples had to head home right away due to child care issues.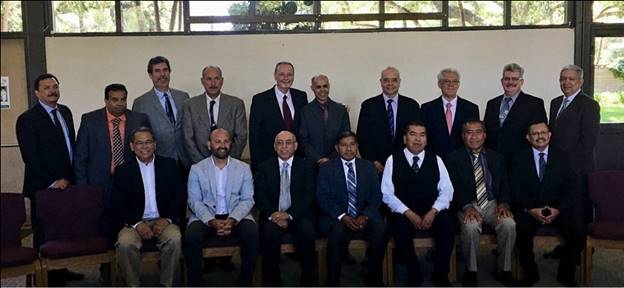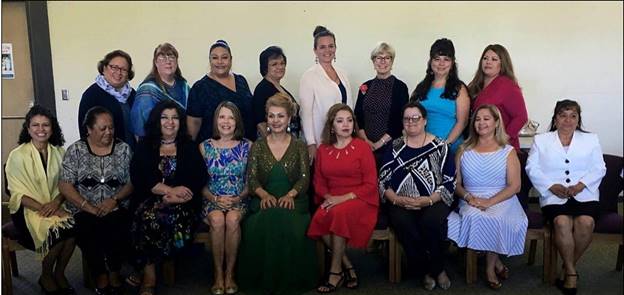 As of May 3rd there are 37 days until ordination.
Please remember those in the St. Elizabeth Ann Seton Diaconate class in your prayers we enter into our last month of formation.
And our Diaconate Journey continues…
If you have any questions about what we have experienced in the diaconate (aka "that deacon thing"), please ask us or send us an e-mail to gbmom_01_02@yahoo.com.
If you are interested in becoming a Deacon or a Deacon Couple for the Archdiocese of Los Angeles, please contact:
Diaconate Formation Office Archdiocese of Los Angeles
3424 Wilshire Boulevard, 2nd Floor
Los Angeles, CA 90010-2241 213-637-7383
Upcoming Diaconate Information Days:
Sunday, July 23, 2017 from 2:00 to 4:00 p.m. at St. Dominic Savio Parish, 13400 Bellflower Blvd. Bellflower, 90706
Candy & Jay Krueger, Diaconate Formation, Year V,
Holy Family Church, South Pasadena, CA