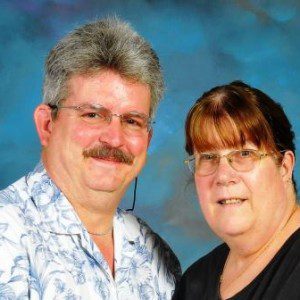 June 21, 2014     On Saturday, we completed our second of five years in diaconate formation as a part of the Saint Elizabeth Ann Seton class. When you get to the end of this blog entry you will notice that we wasted no time in changing "Candidacy Year I, Diaconate Formation," to "Candidacy Year II, Diaconate Formation".
This year the Rite of Candidacy was received by our formation class, we learned about the New Testament, read and presented Papal Encyclicals, received lector and bereavement training, and conducted an exegesis exercise on a Bible reading that could be utilized during a funeral service.
Next year we will study Christology, Mariology, and Church History. In November, the Saint Elizabeth Ann Seton Formation Class will receive the Rite of Reader. There will be study and presentations on effective methods of evangelization, catechetics, and mission as well as formal presentations on homiletics and practicums throughout the year. There is also the study of Funeral Rites and practicums for Vigils and Committal Services. The homeless are the focus of our pastoral work for this year. Lastly, there are presentations and discussions on issues of Justice and Peace from a Biblical prospective.
During the summer, we, and many of our classmates will be busy with duties in our home parishes. We will also continue to meet with our Mentor Couple Deacon Joe and Lorraine Meritizerky.  There are three couples in our class who are being mentored by this grace filled and wonderful Deacon Couple.  There are also three books to read as well as six papers to write including a petition letter to Archbishop Gomez for the Rite of Reader.
We will keep in touch with our other classmates through e-mails, texting and phone calls, the bonds that have been established are such a blessing to us, we will miss our bi-weekly meeting together but we know that in September, we will pick up exactly where we left off.
We are grateful for your support and prayers as we continue this amazing journey.
If you have any questions about what we have experienced in the diaconate (aka "that deacon thing"), please ask us or send us an e-mail to wyb@wyb.com.
If you are interested in becoming a Deacon or a Deacon Couple for the Archdiocese of Los Angeles, please contact:
Diaconate Formation Office
Archdiocese of Los Angeles
3424 Wilshire Boulevard, 2nd Floor
Los Angeles, CA 90010-2241
213-637-7383​
 Or, attend an information day:
 Sunday, October 26, 2014 from 2:00 p.m. to 4:00 p.m. at Incarnation Community Center, 214 West
Fairview Ave. Glendale, CA 91202
If you have any questions about the Diaconate, please ask us or send us an e-mail at wyb@wyb.com.   As we complete this calendar year's classes, we would again like to thank all of you. Thank you for your continued prayers.  Thank you for your continued support. Lastly, thank you for the occasional question on how that "deacon thing" is going.
Candy & Jay Krueger,
Candidacy Year II, Diaconate Formation,
Holy Family Church, South Pasadena, CA