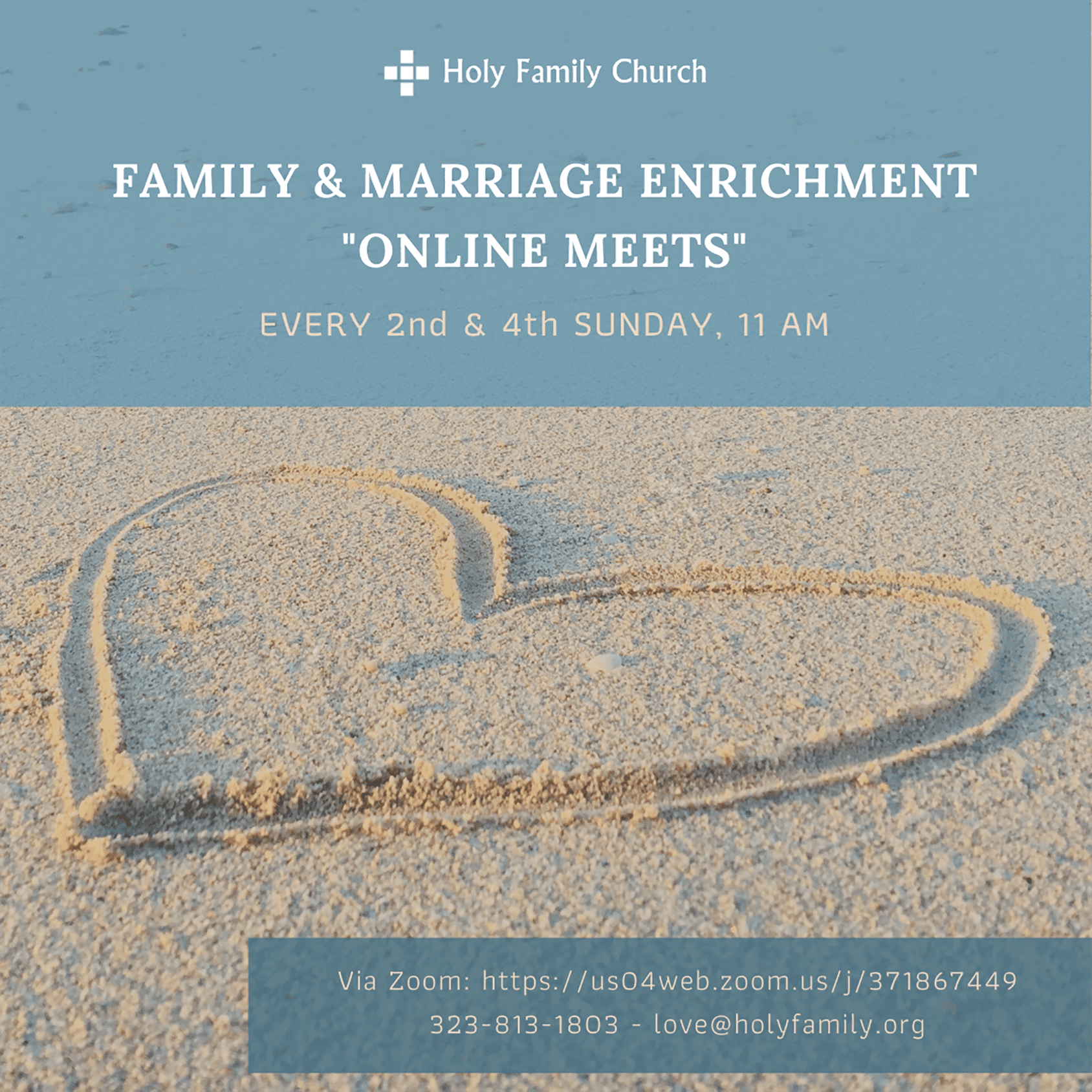 All married, engaged, & coupled parents are automatically in the Family & Marriage Enrichment ministry!
FAME seeks to enhance God's love into our loving relationships. Our ministry provides a means to help married, engaged and parenting couples grow through resources, tools, and community in our parish. Our ministry meets two Sundays a month at 11:00 a.m. via Zoom at .
Please schedule this time to focus on your relationship!
For questions and to receive information, please send your email address to LOVE@holyfamily.org.