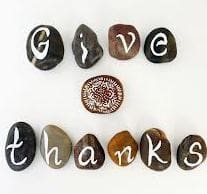 If you are interested in becoming a Deacon Couple, you are invited to attend an Information Day presented by the Office of Diaconate Formation.  Here you can meet the formation staff and learn more about the formation program.
Sunday, January 20, 2013 from 2:00 p.m. to 4:00 p.m. at St. John Chrysostom Parish, 546 E. Florence Ave, Inglewood, 90301
Sunday, April 14, 2013 from 2:00 p.m. to 4:00 p.m. at St. Maximilian Kolbe, 5801 Kanan Rd. Westlake Village, 91362
On November 17, 2012, we attended our latest diaconate formation class.  This class was held at the Church of the Incarnation in Glendale. This class followed the usual format of;  Spiritual Direction, Morning Prayer from the Divine Office, class instruction, and lunch.  After lunch there is; a prayer service, class instruction, and Evening Prayer from the Divine Office.
Our involvement in the St. Ignatius 19th annotation  continues to be deeply meaningful to us, the next two weeks we will be focusing on our past personal sin and then on God's merciful love.
We had Morning Prayer from the Divine Office, led by our classmates. We then had a Thanksgiving reflection led by Deacon Chris and his wife Yvonne.  We shared our different family traditions, how with time our traditions have changed and with the changes in our families we adapt to our new traditions as well as keeping the traditions of years past alive.
We once again shared a wonderful lunch; the offerings included many hearty dishes which were piping hot, perfect for the day, with our classmates from both the English and Spanish classes.  Since it was a rainy day we ate indoors gathered in the dining room, which gives us another opportunity to share our meal and a spirited conversation.  The noise level was high.
After lunch we had our second prayer service presented by another of our classmate couples.  This service focused on Thanksgiving and what we were thankful for. As each couple came forward and read what they were thankful for, placed the paper listing their thankful items into a cornucopia, and picking up a small stone.  The stone was to be carried with each of us to remind us of the things that we were all thankful for. We will present our prayer service during our next class; please keep us in your prayers that the Holy Spirit continues to inspire us.
We broke into six groups and each group would present one chapter from "Paying Attention to God". The different groups developed the top 4 bullet points of the 6 chapters that were the focus point in each chapter.  The results were collected and Candy will transcribe them from the "large" post-its to an e-file.
The next activity was to read some of the psalms that we wrote.  Since there are twenty-six, it was decided to read a third of them at each of the next three classes. Eight were read, including Jay's on the loss of a loved one.
We completed the day with our classmates leading us in Evening Prayer.
One of the lead Spiritual Directors, Sr. Barbara, had fallen the previous week and was having surgery at the same time we were having class. We ask that she be remembered in your prayers
Our next class will be held on December 1st in Mission Hills.
If you have any questions about the Diaconate, please ask us or send us an e-mail to wyb@wyb.com.  We greatly appreciate your prayers and support and will continue to keep you informed of our journey.
Candy & Jay Krueger,
Aspirancy Year, Deacon Couple Formation,
Holy Family Parish, South Pasadena