The Perfect Ministry!
No meetings!
No fees!
Volunteer when you can!
Meet others and enjoy our Parish Community!
Join the "Ministry of the Tables and Chairs"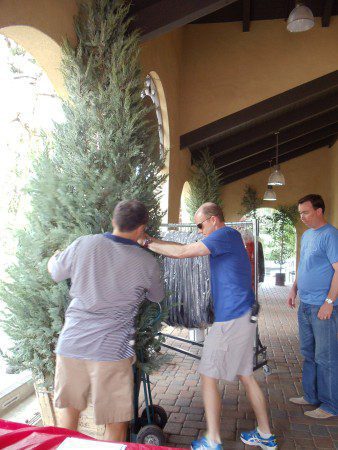 We at Holy Family are a people of hospitality! This takes all of us working together to welcome others and make them feel part of God's Kingdom at this special Parish.    As St. Paul wrote so eloquently – each of us plays an integral role in the Body of Christ –we can't all be "eyes" or "hands" in the Body of Christ (what would we do without knees?). We need everyone!   Life seems to keep getting busier and busier and more help is needed in our ministries for set-up and/or clean-up of events, such as those hosted by the Italian Catholic Federation or the Parish Mission.   Are you willing to put your name in a database that we reach out to when a ministry needs set-up or clean-up?  You decide if you're available to help.  It's also a great way to get service hours for yourself or your teenage children.  Please contact the Pastor, Fr. Albert Bahhuth.