Candy and Jay Krueger
October 31 & November 1, 2015 we continue our diaconate journey…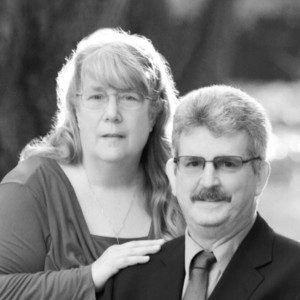 On this weekend we were not in class. We were able to speak at all Masses this weekend after the announcements. Jay served as an Acolyte at all Masses and also made the announcements except for 9:30 am. Next Saturday, November 11th, we will return to Alemany High School in Mission Hills for our class on infant baptism.
The reason we spoke at each Mass is to continue to provide catechesis to the Holy Family Community about; who we are, our continuing journey, and the Diaconate. This is a monumental task to complete in under three minutes. The Parish Highlight (page 13 of the bulletin) and the pamphlet on the Diaconate were the only things that made this task possible. A big surprise came after we completed our first three-minute talk at 5 pm Mass on Saturday and the community applauded.  This happened at each of the following Masses including 9:30 with Bishop O'Connell.
After Mass we were in the gathering area to answer questions. Most people said "congratulations" and that they were praying for us and thanked us for our commitment to the community. The surprise here was the number of people who commented about marriage, be it theirs, ours or about our ministry together as a married couple. After all, we were married for 30 years before we even considered the Diaconate.
In terms of our diaconate formation, we are in our fourth of five years. Our class's ordination will occur in June of 2017.
On most Sundays you will continue to find us at 5:30 pm Mass with Jay serving as an Acolyte (See https://holyfamily.org/what-is-an-acolyte/ for what an Acolyte can do). Please feel free to ask us any questions you may have about the Diaconate.
Jay will also be cycling through the other Sunday or Sunday Vigil Masses.  After Mass, Jay will be in the vestibule to answer any questions you may have about the Diaconate, his role as an Acolyte, or our ongoing diaconate journey.
There was one last surprise relating to the weekend. Jay was at the cafeteria at JPL getting lunch when someone came up to him and asked if he was the one who spoke at Mass on Sunday. This was a first. Jay promises to do a better job when responding to people when they talk to him outside of a "Church" setting.
If you have any questions about what we have experienced in the diaconate (aka "that deacon thing"), please ask us or send  an e-mail to us at  gbmom_01_02@yahoo.com.     (Click here to read all of Jay and Candy's Diaconate blogs!)
If you are interested in becoming a Deacon or a Deacon Couple for the Archdiocese of Los Angeles, please contact:
Diaconate Formation Office
Archdiocese of Los Angeles
3424 Wilshire Boulevard, 2nd Floor
Los Angeles, CA 90010-2241
213-637-7383
Candy & Jay Krueger,
Diaconate Formation, Year IV,
Holy Family Church, South Pasadena, CA