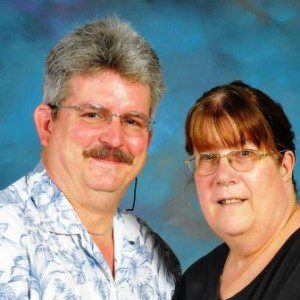 On Saturday, February 21, 2015, we continued our third of five years journey in diaconate formation as a part of the Saint Elizabeth Ann Seton class. As of our last class we have completed half of our five years of diaconate formation.
We continue to be grateful for your support and prayers as we continue this amazing journey.
( Click here to read all of Jay and Candy's Diaconate blogs!)
This class we had a guest speaker, Fr. Jack Brennan, from St. John's Seminary, presented Ecclesiology and Models of the Church.Of the many things that Fr. Jack discussed, the one item that struck us the most was his discussion of what a Church mystery is. We were always under the impression that a mystery in the Church was something that we could not understand. We were incorrect. Rather, a mystery is something that we cannot completely understand.
If we look at any of the mysteries of the Church, we can see that our understanding of them has increased over the years and decades, even centuries. The works of Church doctors and theologians have provided and continue to provide us with additional understanding of the many mysteries of the Church.   We can in fact say, without any hesitation, that we, as a Church, have a greater understanding of the mystery of the Blessed Trinity than we did 1500 years ago. 1500 years from now, this understanding will have increased even more. Even though our understanding continues to increase, we do not and never will have a complete understanding of this or any other Church mystery.
If you have any questions about what we have experienced in the diaconate (aka "that deacon thing"), please ask us or send us an e-mail to gbmom_01_02@yahoo.com.
If you are interested in becoming a Deacon or a Deacon Couple for the Archdiocese of Los Angeles, please contact:
Diaconate Formation Office
Archdiocese of Los Angeles
3424 Wilshire Boulevard, 2nd Floor
Los Angeles, CA 90010-2241
213-637-7383
Candy & Jay Krueger,
Candidacy Year II, Diaconate Formation,
Holy Family Church, South Pasadena, CA