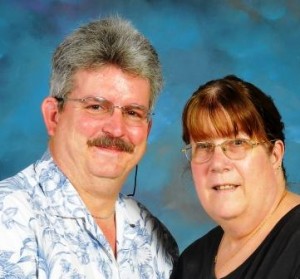 Please keep us especially in your prayers on November 2, 2013  as all the members of the St. Elizabeth Ann Seaton Class will attend the Rite of Candidacy at Alemany High School in Mission Hill's chapel joined by family and the other Diaconate Formation Classes. Bishop Alexander Salazar, Episcopal Vicar of the San Pedro Region will be the presider.
October 17, 2013 We  continue our diaconate journey…
This class covered Bereavement Training through Deacon Sam Frias of Catholic Cemeteries and lector training through Sr. Karen Collier, the Parish Life Director of St. Agatha's Church in Los Angeles.
The Bereavement Training included the discussion lead by Michelle Hernandez who is the director of Soaring Spirits Loss Foundation SSLF.ORG, and Myra from Valley's Best Hospice in Burbank.
We are part of the Bereavement Ministry at Holy Family Church; however we have not had the opportunity to participate in the courses offered by Catholic Cemeteries. Bereavement is one of the ministries of a deacon couple; it is included as a part of the training received during the five years of formation. As a Deacon Couple, we may be called upon to conduct a vigil or graveside service as well as the funeral service itself. Each Deacon Couple needs to be prepared to conduct these services, as well as consult and console the grieving family.
The focus of this blog is on the Bereavement Training that we received from Michelle Hernandez.
Michelle's story is that of a mid-thirties wife, a personal trainer, mother of three and a devoted Catholic.   Her husband, Phil, was the track coach at a local school. She was grateful for where God had led her in her life but was unprepared for what would happen. One evening, as she was preparing dinner, Phil had gone out for his usual bike ride. A short time later she received a phone call that Phil had been in a bike accident. She thought that he had fallen or something and have some scrapes, bumps and bruises and that his bike may be a little worse for wear.
She arrived at the same time as the ambulance. Phil was placed in back and she rode in the front of the ambulance with the driver as the paramedic continued to issue medical care to Phil. When they arrived at the hospital, Phil was taken inside. One of the EMT's blocked the passenger side door so Michelle couldn't exit right away. The door was then opened and the EMT stated, "I'm not very good at this type of thing. Michelle's first response was "Well then please find someone who can assist my husband with his injuries".  The EMT then said "I am sorry to tell you that your husband is dead."
Michelle went into the hospital and stood at the foot of Phil's bed, waiting for the doctor, to pronounce Phil's death. While she stood there, numb from the shock, her mind racing and thoughts clouded by the events that had just happened, Michelle's first thought were to the only prayer that came into her thoughts; the Hail Mary.  Michelle stood at the foot of Phil's bed and repeated it over and over and over, tears streaming down her face, looking at her beloved husband, the man who was her husband, her friend, her confidant, repeating "Hail Mary, full of grace, the Lord is with thee.  Blessed are you among women and blessed is the fruit of thy womb, Jesus…"
Michelle was taken inside so that she could say goodbye to Phil. She said that she was in a fog initially, but her faith helped her to get through this time.  She was uncertain why her wonderful life had taken this turn and wasn't sure what God had planned for her.  Her faith had been rocked, Michelle searched to put reason for the events that had changed her life in a single phone call, why hadn't she talked Phil out of his ride, why hadn't she asked him to stay and help her with dinner, why did he have to ride in the direction he did? Why? Why? Why?
There did not seem to be any answers, only more questions.  Michelle said that she was angry, that her faith had been shaken and she was angry that God would do this to her, to Phil, to their family.  Michelle could only see the road before her, filled with sadness and uncertainty, how could she raise three children by herself, how would things work out, and what did God have in store after this tragedy?  Michelle's faith was restored, she asked God for help and direction, she knew in her heart that with God's grace that her life would be enriched with blessings.  It was not easy and she struggled with everyday life, but turned to God and his grace when times were dark and troubled.
Being a young widow is a unique situation. When she would tell someone that she was a widow, people would back up, like she had some type of contagious disease.  Even close friends would tell her the she was young, that she would recover and move on, that she had so much to live for.  It was as if Phil was only a memory now, photos that would note times in their happy lives, but no longer in her everyday life.
Last week we discussed some of the things that people say, meaning well, but end up hurting. Michelle's experience was no difference. The one thing that people said that was different was, "Oh, you're young, you find another husband."
When Phil died, an empty space was created in Michelle soul. A space that had been occupied by Phil, but now held only memories of him. With the death of a loved one, this is what happens to those who remain, those who have memories and moments and times together. Michelle said what she found interesting is that people didn't have any problem with you talking about your deceased parents or grandparents.  However, when a spouse dies this is a whole different story.
The point of what Michelle shared with us is that when you lose a loved one, the space inside you that was theirs, remains empty and will never be refilled by another. Along with this empty space, after the initial loss, there seems to be a constant drum beat that only you can hear; a sound that reminds you of your loss, seeing the time, knowing they would be doing this or going there, the trigger of a smell or a song or a flower, bring a memory that washes over you like a flood.  Each person in our lives leaves a special foot print on our hearts and minds, creating that space in our souls, that special place that only they can exist in.
Michelle has remarried  another wonderful Catholic man. Although he is superb, he will never be able to fill the void left by Phil. A space that was Phil's alone.
What Michelle was able to do was to take her grief and turn it into a productive activity. She founded "Soaring Spirits Loss Foundation". A whole community is available to you – people who can't believe that the word "widowed" applies to them either.
This foundation provides a Newly Widowed Checklist: Help with some immediate, practical questions.
Camp Widow: (For both men and women) A very special weekend. Http://www.CampWidow.org
http://WidowedVillage.org : Connect with others, wherever you are, day or night.
If you are interested in becoming a Deacon or a Deacon Couple for the Archdiocese of Los Angeles, please contact:
Diaconate Formation Office
Archdiocese of Los Angeles
3424 Wilshire Boulevard, 2nd Floor
Los Angeles, CA 90010-2241
213-637-7383​
Diaconate Information Days – Called To Be A Deacon?
Prospective applicants and their wives are invited to attend an Information Day presented by the Office of Diaconate Formation.  Here you can meet the formation staff and learn more about the formation program.
Sunday, October 27, 2013 from 2:00 p.m. to 4:00 p.m. at Incarnation Parish, 214 West Fairview Ave. Glendale, 91202.
Sunday, January 12, 2014 from 2:00 p.m. to 4:00 p.m. at St. John Chrysostom Parish, 546 East Florence Ave., Inglewood, CA 90301.
Sunday, April 13, 2014 from 2:00 p.m. to 4:00 p.m. at St. Maximilian Kolbe Parish, 5801 Kanan Rd. Westlake Village, CA 91362.
If you have any questions about the Diaconate, please ask us or send us an e-mail at wyb@wyb.com.  We greatly appreciate your prayers and support and will continue to keep you informed of our journey.
Candy & Jay Krueger,
Candidacy Year I, Diaconate Formation,
Holy Family Church, South Pasadena, Ca