On Saturday, September 26, 2015 we continued our fourth of five-year journey in diaconate formation as a part of the Saint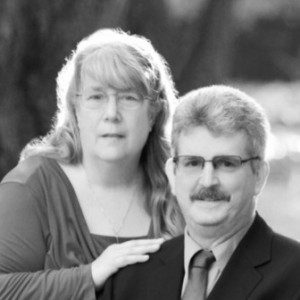 Elizabeth Ann Seton class. This class was held at St. Louis of France in La Puente. Our next class will be a weekend retreat at the Holy Spirit Retreat Center in Encino. It will be during this retreat that the men in the class will receive the Rite of Acolyte.  ( Click here to read all of Jay and Candy's Diaconate blogs!)
This class was the first all group meet and greet of the year. All of those who are currently in diaconate formation (all five years) were present. We were divided up into small family groups of 6 to 8 individuals comprised of English & Spanish speakers, one person who was bi-lingual, and, where possible, at least one person, man or woman, from each year of formation. We were in different groups and they were greatly diversified. Multiple years, multiple languages, and from all locations across the Archdiocese of Los Angeles.
Even though all five years receive their formation at the same location, Alemany High School, and we see each other every Saturday that we have class, we rarely have time to converse, let alone, find out anything about each other. Today was to resolve this issue, at least in a small way.
Each family was given an identical list of five questions that each member was to answer, in turn. Since the groups had individuals that spoke English, Spanish or both, time was taken to translate each response from one language to another.
The questions were as follows:
What has been the best part of being in formation for you so far? Why?
What has been the biggest challenge for you in formation for you so far? Why?
What are you most grateful for during your formation? Why?
What specific way will you put into service what you have gained from formation?
IN what ways will you try to live out the "mercy" that we will be living in this Year of Mercy?
The responses were varied as the locations we were from. The best part included being able to share your faith with your spouse, building lifelong friendships with your classmates, and deepening love for God. In terms of challenges most agreed it was managing your time between formation, family, work and your faith community. Grateful for included the development of a strong prayer life, journeying with all of those in formation, and understanding the history of the church. Ways to put into what service what has been learned included learning how to help those grieving over the loss of a loved one, explaining your faith to those in R.C.I. A., and instructing those who have brought their child to the church for baptism.  Mercy was to utilize the gift of service that we all have received.
So, though our sharing, we became more of a family. Understanding that we are all different, however all on the same journey. We are truly a family in formation.
Your continued prayers and support during this process are greatly appreciated. We are sure that we would not be able to continue without them.
If you have any questions about what we have experienced in the diaconate (aka "that deacon thing"), please ask us or send us an e-mail to gbmom_01_02@yahoo.com.
If you are interested in becoming a Deacon or a Deacon Couple for the Archdiocese of Los Angeles, please contact:
Diaconate Formation Office
Archdiocese of Los Angeles
3424 Wilshire Boulevard, 2nd Floor
Los Angeles, CA 90010-2241
213-637-7383
Upcoming Diaconate Information days are as follows:
Sunday, October 18, 2015 from 2:00 to 4:00 p.m. at Incarnation Community Center, 214 W. Fairview Ave., Glendale, 91202
Candy & Jay Krueger,
Diaconate Formation, Year IV,
Holy Family Church, South Pasadena, CA