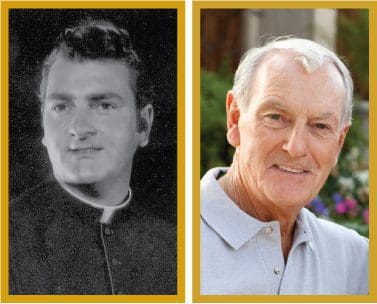 Saturday June 14 marks the 50th anniversary of the ordination of Msgr. Clement J. Connolly.
Please join us to celebrate his Golden Jubilee of Priestly Ordination.
Sunday, June 22, 2014  
Msgr. will be celebrating Mass at 9:30 a.m. and preaching at 11:00 a.m.  There will be a reception in the Hall from 11:00 a.m. to 1:00 p.m.  As usual, the 9:30 Mass will be broadcast via Livestream on our website.