WELCOMING A NEW ASSOCIATE PASTOR TO HOLY FAMILY ON JULY 1ST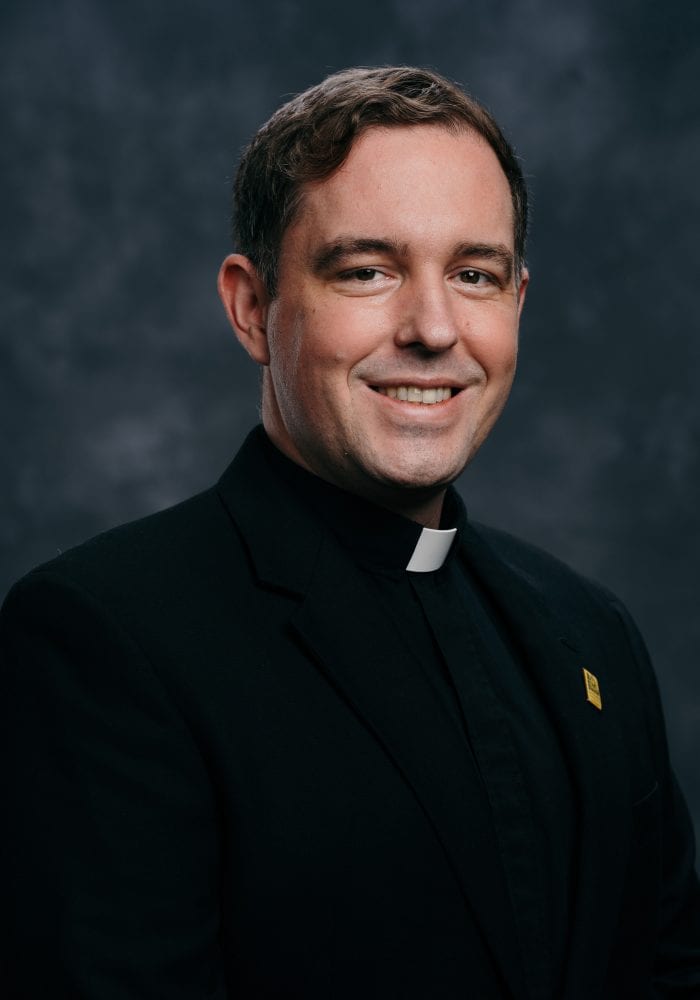 We are delighted to announce that the Archdiocese of Los Angeles has assigned an Associate Pastor to Holy Family beginning July 1st.  Deacon Andrew Hedstrom will be ordained a priest on Saturday, June 5th and Holy Family will be his first assignment as a priest. He will be joining Father Albert, Monsignor Connolly and Father Denis in priestly ministry at Holy Family!
Deacon Andrew was born in Loma Linda, CA in 1987, the eldest of two boys.  He was raised in San Bernardino, CA where he attended elementary, middle, and high school before graduating from California State University, San Bernardino in 2009.
In 2007, while still in college, Deacon Andrew joined the United States Army and served in the reserve Military Police Corps for 8 years, with tours of duty and training sending him all over the country.  This included conducting anti-terrorism operations at the Port of Long Beach as well as detainment operations at Guantanamo Bay, Cuba.
Deacon Andrew has been in priestly formation at St. John's Seminary in Camarillo for the past 7 years.  He is thrilled that Holy Family will be his first assignment and is looking forward to getting to know all of you.
You are invited to watch the ordination to the priesthood of Deacon Andrew and seven other men being ordained to the priesthood in the Archdiocese of Los Angeles on Saturday, June 5th at 9:00 a.m. by going to the livestream link at lacatholics.org/ordination.
Please keep Deacon Andrew in your prayers as he prepares for this most sacred moment in his journey of discipleship to Jesus Christ.  We look forward to giving Fr. Andrew the warmest of welcomes when he arrives in the parish on July 1st.