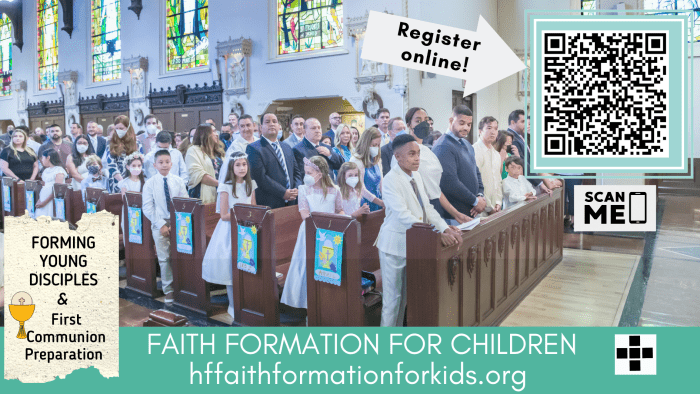 Mission Statement
The Religious Education Program offers instruction to children in 1st through 5th grade. We are committed to sharing the Good News of Jesus Christ in the Catholic tradition through education and formation, celebrating liturgy and prayer, experiencing community and reaching out in service
About Religious Education
The purpose of the Religious Education Program at Holy Family is to spread the Good News of Jesus Christ to our students and their families. We believe that "the task of imparting education belongs primarily to the family, and that it is in the Christian family . . . that children should be taught to know and worship God and to love their neighbor." Catechists and staff strive to support the faith life of families, knowing that it is in the domestic church of the home that faith blossoms and is nourished. Because faith is more "caught" than "taught," family involvement is essential to the success of Holy Family's Religious Education Program.
At age appropriate times during their religious education, students are introduced to the truths of our faith woven into the Creed; the sacramental life of the Church; life in Christ; and prayer. All materials used in the program comply with the General Directory for Catechesis and provide a comprehensive presentation of doctrine, scripture, morality, prayer and sacraments. Supplementary materials such as videos, worksheets, bibles and music are also used.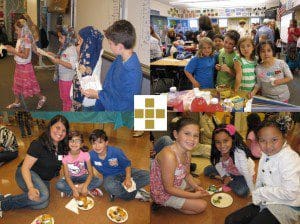 MORE INFORMATION – To learn more about this ministry, please visit hffaithformationforkids.org.
REGISTRATION – Please click this link to register. Our 2021-2022 Faith Formation registration is only available online.
Thank you!
Colette Villegas ,  Director of Religious Education
(626) 403-6117   cvillegas@holyfamily.org