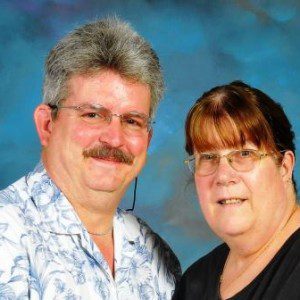 November 16, 2013 we continue our diaconate journey…
This class contained something that we did not expect. Since we came together as a group a year and a half ago, we have shared who we are spiritually, emotionally, and personally. Last year as we went through the 19th annotation of the Ignatian Retreat we developed who we are spiritually and shared our growth with our Spiritual Directors and each other in our small faith groups.
We would say that we are a very, very close group.  We have shared the birth of grandchildren, the loss of parents, and the joy of our children taking first communion, being confirmed, becoming engaged and married.
As part of our bereavement training, we are learning how to care for someone after the loss of a family member or friend. This is a time when most individuals are at their most vulnerable point.  The ability to share empathy, a gift from God, helps those who journey through grief to cope with the different stages of grieving and sorrow.
One of our classmates has survived two different bouts with cancer and had been cancer free for over five years. As we started class this year, she had been noticing severe pain in her lower back, which was thought to be sciatica.  The results of numerous treatments were all unsuccessful. She was only able to attend the Rite of Candidacy by laying down for most of the service.
At our class on Saturday, we were informed that cancer had reappeared and was in her lower back as well as in both lungs. The prognosis is not good and given only a few months to live.  This news was both shocking and humbling, the entire class poured out the love and support of friends who have been around a lifetime.  Tears flowed; words of encouragement and support were repeated time and time again.  The hugs were so freely given; the prayers and spoken words of support were offered and accepted.  We have learned that as a community of faith there is nothing we cannot get through together, that life is cherished and embraced with loving acceptance, that God's will be done.
Her husband said that her faith is strong and she is an inspiration to him, God continues to bless her and the family each and every day and her spirit keeps everyone raised up.  She told him that just because she was ill, he should not expect to use it as an excuse not to attend his diaconate class.
We ask that you remember our sister Tess and her husband and their family in your prayers.
If you are interested in becoming a Deacon or a Deacon Couple for the Archdiocese of Los Angeles, please contact:
Diaconate Formation Office
Archdiocese of Los Angeles
3424 Wilshire Boulevard, 2nd Floor
Los Angeles, CA 90010-2241
213-637-7383​
Diaconate Information Days – Called To Be A Deacon?
Prospective applicants and their wives are invited to attend an Information Day presented by the Office of Diaconate Formation.  Here you can meet the formation staff and learn more about the formation program.