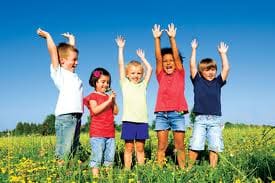 Have you ever felt called to share your faith with children?
Holy Family needs committed teachers (catechists) for our Religious Education program.
You don't have to be a professional teacher, or have in-depth knowledge of Catholic Doctrine.  All that is required is that you love children and have a deep desire to share and model your Catholic Faith with them.
Helpers wanted for Toddlers, Preschoolers and Grade-schoolers on Sunday mornings (or Weds. afternoons for elementary school).
Why We Need You!  We need people of every station in life to develop relationships with each child in our programs. The diversity of our participants demands a diversity of volunteers.
PARENT – you are the primary evangelists for your children. Serving as a catechist for your child's class or a concurrent class supports all parents' responsibilities for handing on the faith.
SINGLE – What a wonderful way to develop unique relationships with young people.
WORKING – The powerful witness of the priority you give your faith speaks volumes to the young people you would serve and to your own family.
GRANDPARENT – Stay connected with the vitality of youth and share your stories of our tradition.
NEW TO THE PARISH or even to our FAITH Involvement in catechetical ministry "plugs you into" the vibrancy of parish life.
Don't worry – Holy Family provides professional staff, curriculum, materials, etc.
For more information, please contact Volunteer Coordinator Mary Schimmoller at 626-403-6113 or e-mail:  mschimmoller@holyfamily.org  and visit www.holyfamily.org