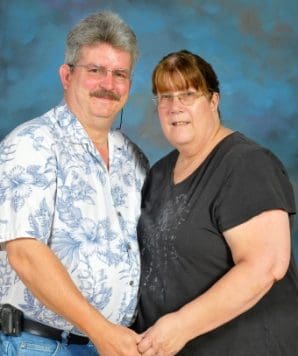 Candy & Jay Krueger continue their diaconate journey with an all group retreat at St. Louis of France in La Puente on September 22, 2013:
It is always great to have an all group day and see the variety of people who are in the Diaconate program. The diversity of the program reflects that of the Church that will be served.
This was a retreat day.  It opened with Liturgy of the Hours and ended with Mass.
The main focus of the retreat was on vocation and prayer. It was presented by Msgr. Lorenzo Miranda and Fr. Alex Aclan from the Office of the Vicar for Clergy.
Monsignor started with a discussion on vocation.  It was not just about his journey to become a priest or the journey that we are on to become a deacon couple; it is also about our vocation to be called to be Christians.
As we go through our lives, there are specific points in our lives where we are called. It could be when we saw our grandmother pray the rosary, when we helped someone who was looking for something to eat, or other key moments in our lives.
We were asked to look back at our life and to see where God was calling us to our Christian vocation. For me,  Jay, it was seeing my grandfather going to Mass on a daily basis, his eight years in the seminary and when Candy and I applied for the Diaconate.
For me, Candy,  it was meeting Jay and seeing his faith and dedication to God, inspired by the faith of the people at Holy Family Church, feeling the power of God in community for the very first time and wanting to be a part of that community, converting to the Catholic Faith 17 years ago.  To hear the calling of the Holy Spirit in a suggestion made to me and Jay and that guiding hand that would lead us to apply to the Diaconate.
Father Alex talked about personal prayer as well as the prayer of others. One of the moments he mentioned was that he had the Legion of Mary praying for him, by name, and his vocation to the priesthood (even though he had not entered the seminary yet).
We know the power of prayer. Our journey through the Diaconate would not be possible without the prayers and support of the Holy Family Community. You have no idea what it is like when someone you don't know walks up to you and says, "I'm praying for you". What a wonderful gift and blessing we are given each time this happens.
Our next class will on October 5, 2013 at Alemany High School in Mission Hills.
If you are interested in becoming a Deacon or a Deacon Couple for the Archdiocese of Los Angeles, please contact:
Diaconate Formation Office
Archdiocese of Los Angeles
3424 Wilshire Boulevard, 2nd Floor
Los Angeles, CA 90010-2241
213-637-7383​
Diaconate Information Days – Called To Be A Deacon?
Prospective applicants and their wives are invited to attend an Information Day presented by the Office of Diaconate Formation.  Here you can meet the formation staff and learn more about the formation program.
Sunday, October 27, 2013 from 2:00 p.m. to 4:00 p.m. at Incarnation Parish, 214 West Fairview Ave. Glendale, 91202.
Sunday, January 12, 2014 from 2:00 p.m. to 4:00 p.m. at St. John Chrysostom Parish, 546 East Florence Ave., Inglewood, CA 90301.
Sunday, April 13, 2014 from 2:00 p.m. to 4:00 p.m. at St. Maximilian Kolbe Parish, 5801 Kanan Rd. Westlake Village, CA 91362.
If you have any questions about the Diaconate, please ask us or send us an e-mail at wyb@wyb.com.  We greatly appreciate your prayers and support and will continue to keep you informed of our journey.
Candy & Jay Krueger,
Candidacy Year I, Diaconate Formation,
Holy Family Church, South Pasadena, Ca