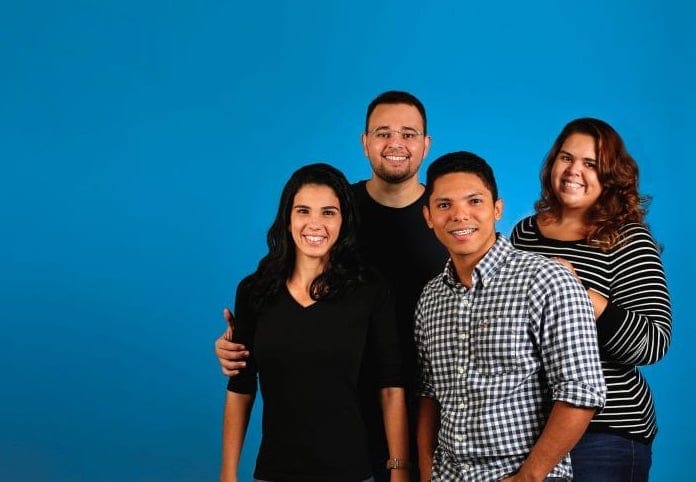 Community Reflection
"He found in the temple area those who sold oxen, sheep, and doves, as well as the money changers seated there…he said, 'Take these out of here, and stop making my Father's house a marketplace.'" (John 2:14, 16)
In this week's Sunday Gospel reading, we hear how Jesus goes to the temple area and drives out those making profits. A common point I've heard others focus on when speaking about this passage is Jesus' "righteous anger." We're told that Jesus was justified in his reaction to the situation in the temple because it was his Father's house (and, by extension, his). Jesus had a right to be angry in this one instance, and we, as his followers, should avoid anger when we're able because we don't have this same claim to ownership. I think we like to imagine that his anger was a one-time thing–perhaps to make such an outburst less intimidating and easier to reconcile with Jesus' message of love, mercy, and peace. But how might Jesus feel about the sorrows and injustices of today? And how are we as Christians called to respond to them?
While I do personally find Jesus' anger in this scene jarring, it is also comforting in a strange way. Here is my God, passionately correcting a wrong and making his house one of prayer rather than profit–one open to all people, rather than just to those who can afford it. I firmly believe that God does not use fear (of anger, of violence) to intimidate or manipulate us into obedience. Yet I also believe that Jesus must have experienced anger and sadness throughout his earthly life in the face of other tragedies and injustices. For what is anger if not a natural, human reaction to being hurt? I can imagine that Jesus is still not only saddened but also angered by the state of the world today, therefore, for there is plenty to be sad and angry about.
And shouldn't we be angered by injustices too, as the Body of Christ in the world? We're called to help build the Kingdom of God in this life–a community of unity and kinship for all. Anything less than that should make us weep and be filled with the fire of the Holy Spirit to work for justice and change. As I heard Fr. Greg Boyle put it once, "If you're not angry, you're not paying attention." Yet we need the Holy Spirit to guide us in responding to our anger and sadness. Without the Spirit, our anger could easily result in destructive attempts to fix the world. We are called to look to the example of Jesus, who ultimately chose the Cross over retaliation in order to make room for love. How can we allow our hearts to be broken open with Jesus this Lent, then? How can we discover the path to kinship and love in the face of injustice? The God of love invites us on this journey, promising life and a way forward if we are willing to walk it in trust.
— Marisa Moonilal (Trinity YAM Leader)
Ways of "Discovering Kinship" This Week
Gather

"Celtic Spirituality: The Monastic Tradition" with Msgr. Connolly – March 12th, part of Holy Family's "Lenten Lucis" series
Lent A.B.C. Night – March 9th, 7-8pm with Trinity YAM
Meatless Meal Prep Live Cooking Demo – March 10th from 6-7pm PT, with YAM LA Solidarity Community (Join on Zoom)