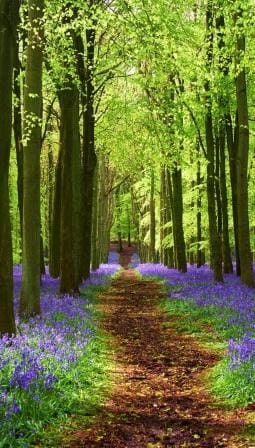 Spiritual Direction is an opportunity to discover who we are in God, to let go of what is not working, to fully accept our lives and forgive ourselves and others.
The Spiritual Direction Ministry provides this opportunity to those who seek guidance, affirmation and/or enrichment in their spiritual experience.
Each spiritual journey is a personal path and all are welcome to join. An initial conversation may help you decide if this journey will benefit you.
The journey begins with a conversation to determine if Spiritual Direction is right for you at this time and which Director is best suited to meet your needs.
If you choose to proceed, we will agree upon a convenient time to meet and discern the possible benefits to you.
Most participants meet with their Spiritual Director once per month for about one hour at no cost.
 Our Spiritual Directors:  Elwia Beaudette, Paulette Cerutti, Laura Escobedo,  Fr. Andrew Hedstrom, Jenny Ocegueda-Reynosa , Jo-Ann Rosales, and Mary Schimmoller.  
If you have questions or concerns, please email Fr. Andrew Hedstrom at frandrew@holyfamily.orgfor more information or call 626-799-8908.
---
What real people at Holy Family are saying about their experience of Spiritual Direction:
"My spiritual director is helping me grow closer to the Lord by listening to what's on my heart and mind and offering guidance and encouragement to help me on my spiritual journey."
"Spiritual Direction is for me, a wealth of strength, inner peace and the way to keep personal tools for spiritual growth."
"I started going to Direction four years ago, after a major life crisis. At that time, I was surrounded by chaos, fear and self doubt. I even questioned my faith and the unconditional love God is supposed to have for me. I remember vividly the first meetings where I spent my time crying, listening and questioning."
"My director was always kind, never judgmental, and always willing to hear me out. The casual and meaningful interactions we had gave me clarity of thought, serenity in my life, and most importantly, empowerment to explore my thinking."
"Because of [my Spiritual Director] I was able to build a stronger relationship with God. And I know there is so much more for me to learn. Now I have a sense of direction for this new path. My days are brighter now and I feel that I have improved as a mom, professional and community member."
Prayer resources
Daily readings on the United States Conference of Catholic Bishops -Sunday readings, Scripture of the day, Praying through one of the gospels
http://onlineministries.creighton.edu/CollaborativeMinistry/online.html
Your inner sanctuary 3-minute retreats
Book suggestions
(many are available immediately at the Holy Family Bookstore or can be ordered for you)
"The Art of Letting Go, Living the Wisdom of St Francis"- Richard Rohr (book or CD)
"Gratefulness, the Heart of Prayer" – David Steindl-Rast, OSB
"Inner Compass:  An Invitation to Ignation Sprituality" – Margaret Silf
"Life of the Beloved" – Henry Nouwen
"The Jesuit Guide to Almost Everything" – James Martin, SJ
Consider making a retreat at one of the following nearby centers 
(on your own or with others):
Sacred Heart Carmelite Retreat Center, Alhambra, CA
Mater Dolorosa Passionist Retreat Center, Sierra Madre, CA
Holy Spirit Retreat Center, Encino, CA
Mary & Joseph Retreat Center, Rancho Palos Verdes, CA
Serra Retreat Center, Malibu, CA
St. Andrew's Abbey (Benedictine Monastery), Valyermo, CA
Old Mission San Luis Rey (Franciscan), Oceanside, CA
Prince of Peace Abbey (Benedictine), Oceanside, CA
New Camaldoli Hermitage (Benedictine), Big Sur, CA
Christus Ministries (especially for Young Adults 20-40 year olds)