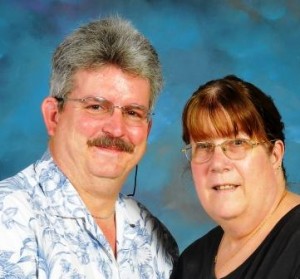 We continue our diaconate journey …
10/5/ 2013
Today's class covered the Gospel according to Mark, Catholic Social Justice and Bereavement Training through Deacon Sam Frias of Catholic Cemeteries. This session was facilitated by Rev. Susan Copeland.
Although we are part of the Bereavement Ministry at Holy Family, we have not had the opportunity to participate in the courses offered by Catholic Cemeteries. Bereavement is part of the ministries of the deacon couple; it is included as a part of the training received during the five years of formation.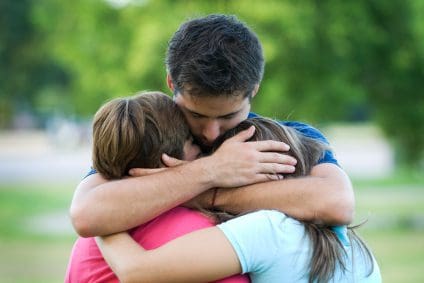 The focus of this blog will be on the Bereavement Training that we received.
Many people want to know what to say and do for someone when they have a death in their family. In the initial period after the death, the best thing you can do is to offer to be with them. You may not need to say anything.  You may not need to do anything outside of a possible hug. They may not say anything. You may just sit in the presence of each other. You, as a friend and child of God, are there for them, this time is not to help, not to heal but to be present.
If there is a need to say something, DO NOT SAY, "I know how you feel, I lost my brother in a similar way." You then go on and on and talk about your brother and how his death occurred, how it felt and the emotions that were present for you. Although you are trying to show you care, it comes off as just the opposite. You do not need to talk, you listen. Each loss is unique. It is unique in the way the individual passes. It is also unique for those who are grieving. If you feel like there is something that needs to be said, in a quiet and caring voice say, "I do not know how you feel right now. I want to let you know that I am here for you."  To extend your hand in friendship and love, to offer care and support, those are the things that are most needed when we mourn for the loss of a loved one.
So what can an individual do at a time of loss or in preparing for a loss? Look at the story of the individual and how they touched your life. Or, to quote Susan, "How the individual put honey on your heart." By looking for those moments that had the most impact on you and when they had the impact, you keep the memory of the lost loved on strong and alive.  There might have been an event that happened when you were young and you didn't realize it impact on you until many years later.
The Bereavement Ministry is not for everyone, it is not a "feel good" ministry.  The gifts that God has instilled in us are unique, we all have a strength that we draw upon for all works of God, however not all will be called to minster to those who grieve.  As with all aspects of the diaconate, we need to be exposed to it. Even though it may not be your primary ministry, you will still be called to conduct a vigil or a graveside service. Each Deacon or Deacon Couple needs to be prepared.
Our next class will on October 17, 2013 at Alemany High School in Mission Hills.
If you are interested in becoming a Deacon or a Deacon Couple for the Archdiocese of Los Angeles, please contact:
Diaconate Formation Office
Archdiocese of Los Angeles
3424 Wilshire Boulevard, 2nd Floor
Los Angeles, CA 90010-2241
213-637-7383​
Diaconate Information Days – Called To Be A Deacon?
Prospective applicants and their wives are invited to attend an Information Day presented by the Office of Diaconate Formation.  Here you can meet the formation staff and learn more about the formation program.
Sunday, October 27, 2013 from 2:00 p.m. to 4:00 p.m. at Incarnation Parish, 214 West Fairview Ave. Glendale, 91202.
Sunday, January 12, 2014 from 2:00 p.m. to 4:00 p.m. at St. John Chrysostom Parish, 546 East Florence Ave., Inglewood, CA 90301.
Sunday, April 13, 2014 from 2:00 p.m. to 4:00 p.m. at St. Maximilian Kolbe Parish, 5801 Kanan Rd. Westlake Village, CA 91362.
If you have any questions about the Diaconate, please ask us or send us an e-mail at wyb@wyb.com.  We greatly appreciate your prayers and support and will continue to keep you informed of our journey.
Candy & Jay Krueger,
Candidacy Year I, Diaconate Formation,
Holy Family Church, South Pasadena, Ca