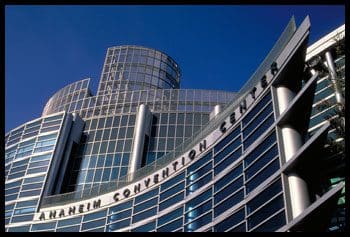 The Religious Education Congress is a gathering of the brightest and the best in the area of Catholic Religious Formation, Pastoral Leadership, Scripture Study, Music and Worship.   Each year Holy Family sends a large delegation of catechists, parish leaders, parents and teens to this four day event.  Each year The Religious Education Congress is held in the winter/ or early spring at the Anaheim Convention Center (near the Disneyland resort).
Some of our delegates travel each day to Anaheim for the workshops, keynote speakers, and fabulous liturgies and concerts; others secure a hotel room nearby the Convention Center.  Each year our Director of Religious Education, Colette Villegas, helps the delegates secure rooms near our Hospitality room at one of the nearby hotels.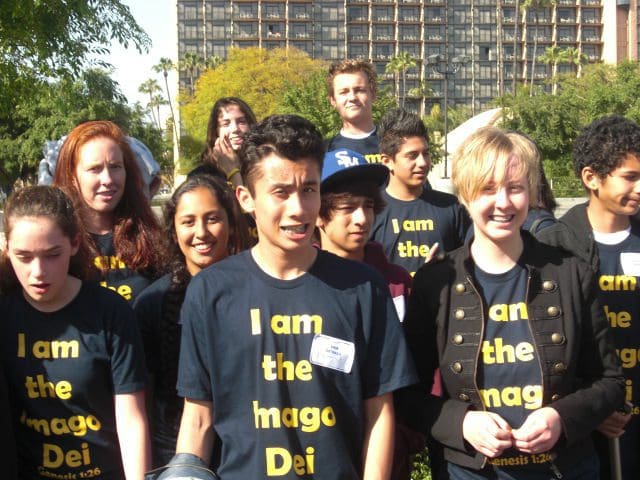 The first day of the Congress, a Thursday, is dedicated to teens.  It is called Youth Day.  Each year teens put aside their school books and spend a whole day with more than 10,000 teens from around the Southwest.  During the day the teens will attend two teen friendly and inspiring workshops, a rally and a Eucharistic Liturgy celebrated by the Archbishop and the priests of the Los Angeles area.  Click here to link to the Youth Day web site.
Friday, Saturday and Sunday the RE Congress features national and international speakers sharing their expertise on everything from teaching your preschooler about God to the latest findings in Biblical research.  Although many people think Congress is only for teachers, not so; there are sessions on parish leadership, how to improve your prayer-life and current trends in Catholicism, just to name a few.  Click here to link to the Los Angeles Religious Education Congress web site.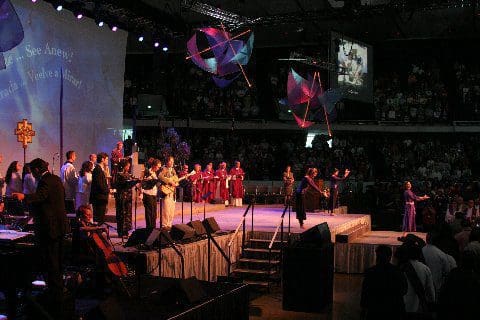 For more information about Congress, to reserve a room contact Colette Villegas   cvillegas@holyfamily.org